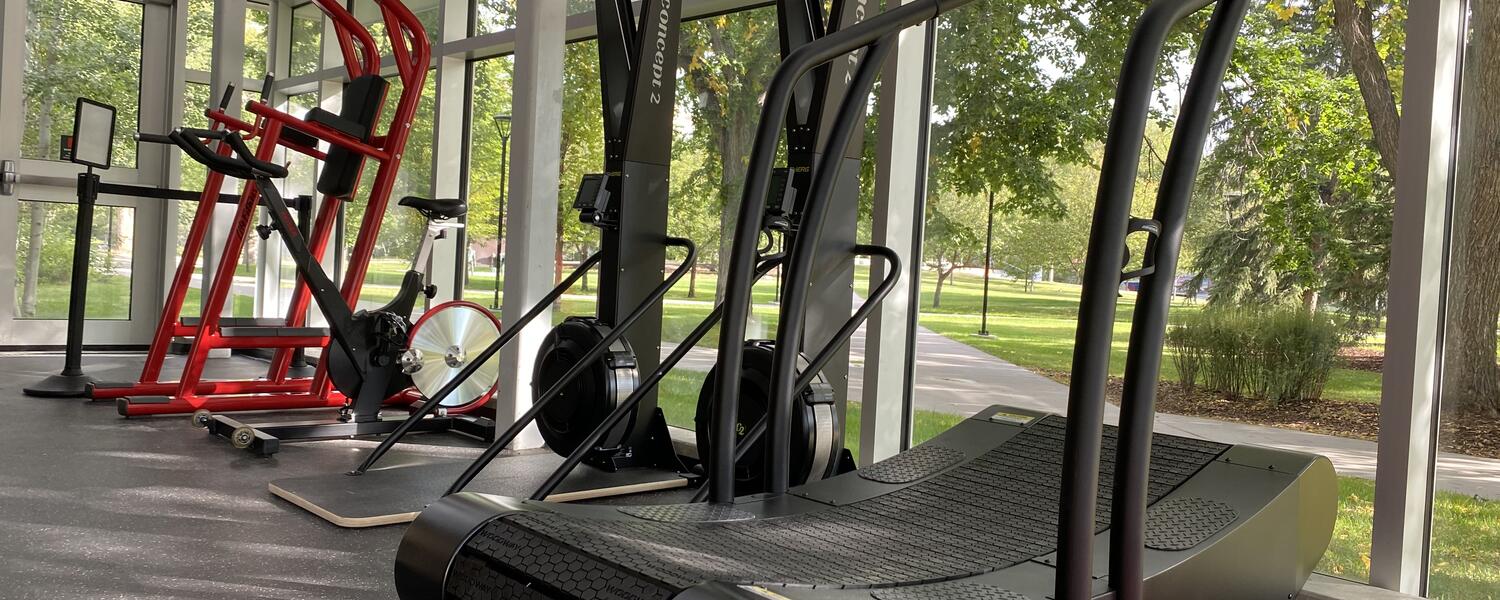 Gold Fitness Alcove
The newest Active Living fitness space
A Quality Money Project, brought to you by the Students' Union
Gold Fitness Alcove Hours
 The alcove can only be accessed during drop-in gym times, find out the times with the below link. 
Medicine Balls
Wall balls
Kettle bells
Dumbbells
Battle rope
Exercise balls
Foam rollers
Chin/dip station
Turf and weight sled
Flipping tires
Self propelled treadmill
Spin bike
Ski ergometer
Please be advised this is a featured space with glass windows. If you prefer your workout to be more private, please visit our Fitness Centre or Upper Tracks as an alternative location.