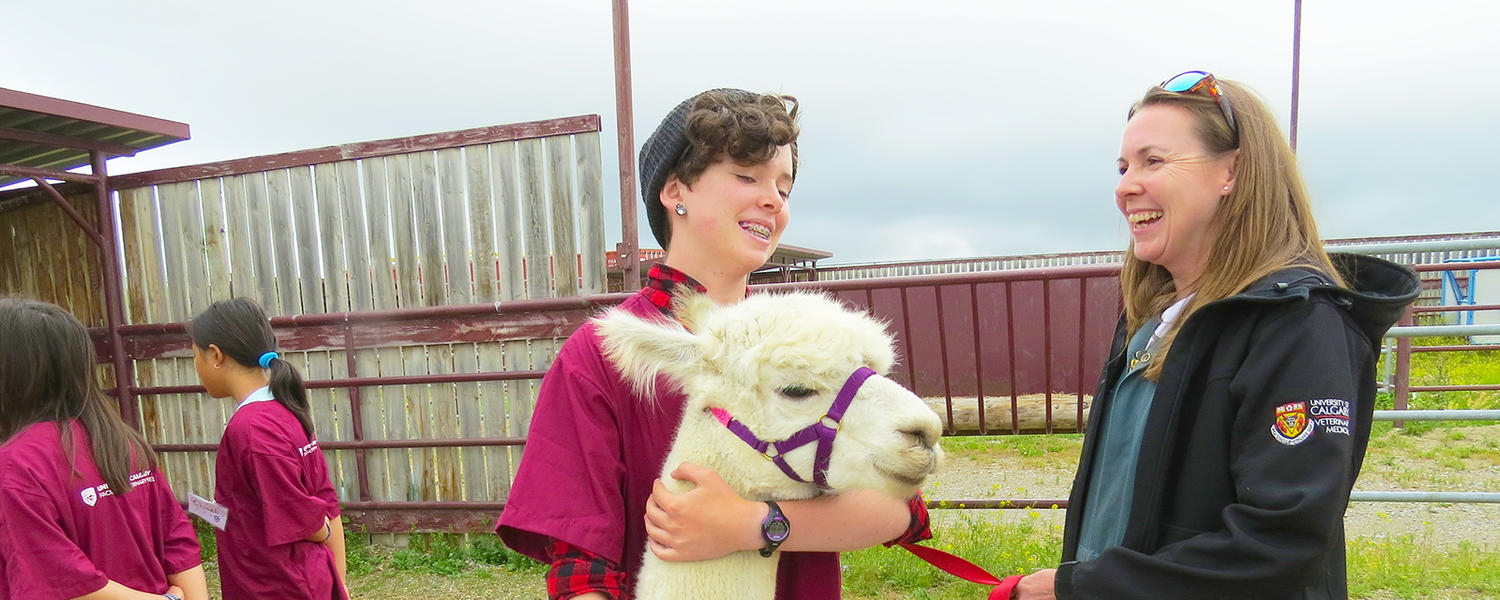 In Person or Interactive Online Vet Camp!
Ever thought of becoming a veterinarian? Then why not explore our in person or online camps!
Make sure you register early for these popular camps – they are booking up fast!
Find out more about the faculty at vet.ucalgary.ca.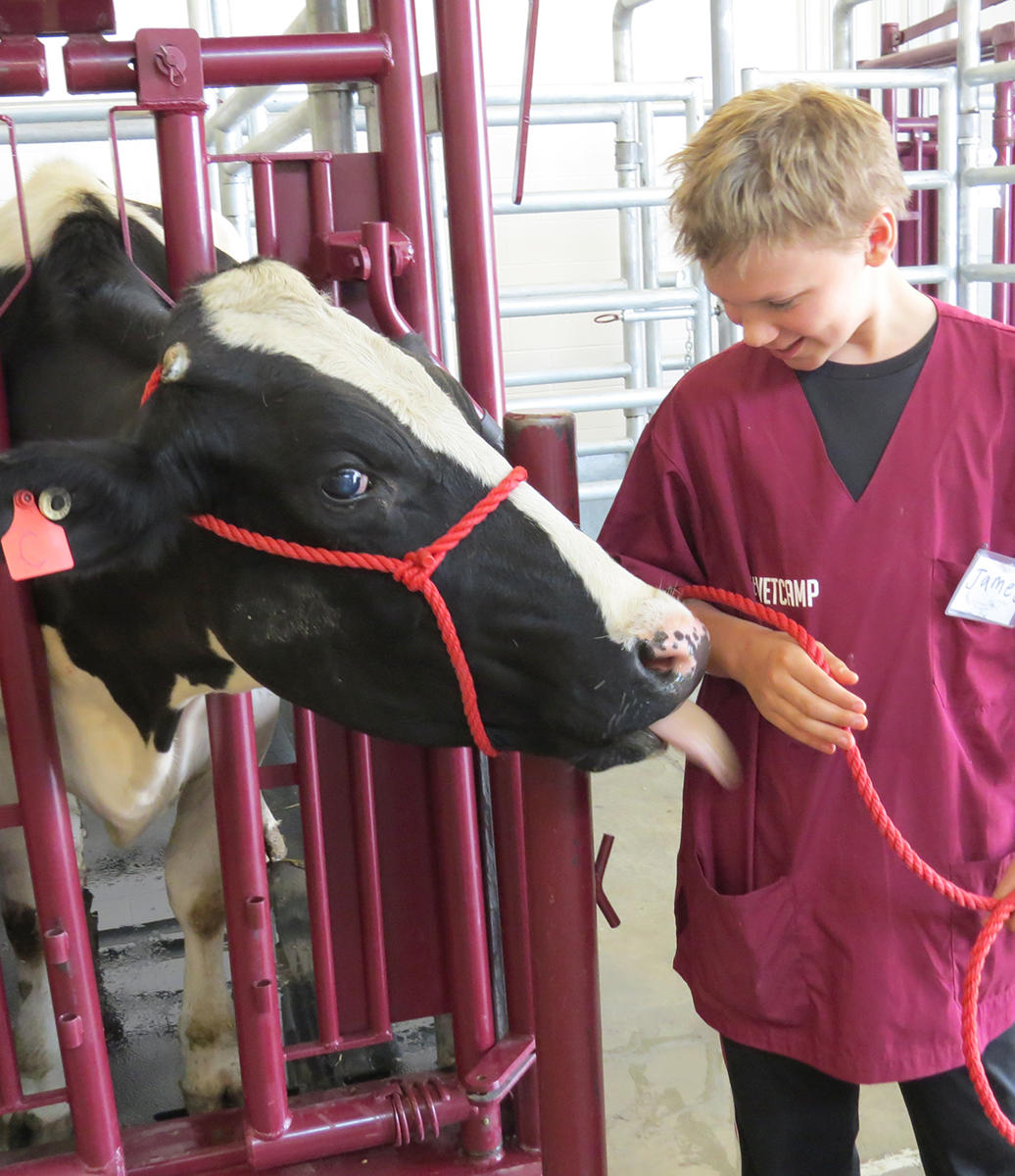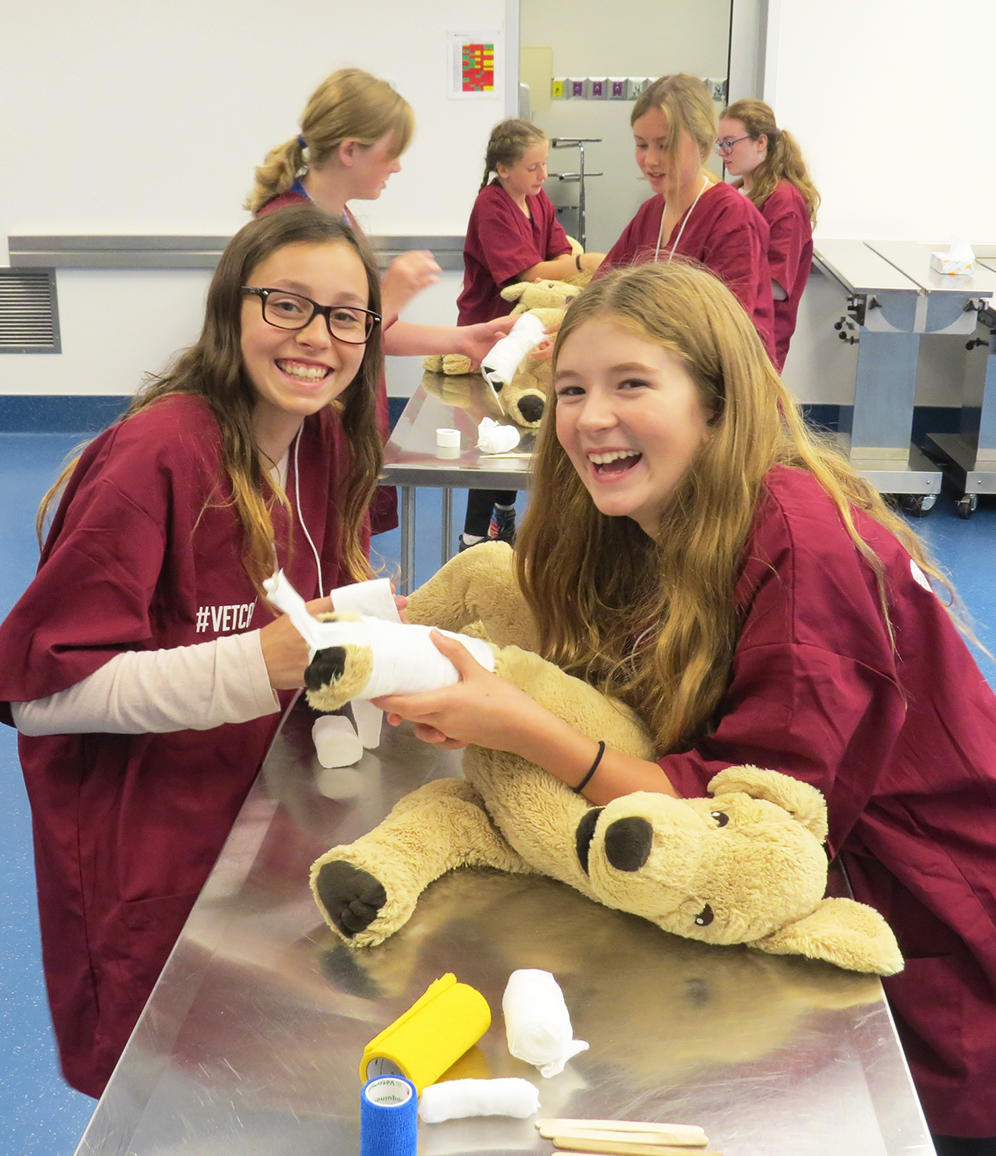 Vet Camp
Entering grades 7–9
Ever thought of becoming a veterinarian? Do you have a love for animals big and small? Come to the University of Calgary's Spyhill Veterinary Medicine Camp out at the Farm!
This week long camp will introduce you to the many things vets do including hands on work with dogs and horses. You will have the opportunity to take a heart rate, learn how a cow's stomach works, scrub, gown and glove for a mock surgery, work through a case to a diagnosis, practice with surgery simulators and much more.
Students will also be given a scrub top to wear and take home.
Vet Camp - Online
Entering grades 7–9
Do you love animals big and small? This week-long online camp will introduce you to some of the skills and knowledge veterinarians need to take care of a variety of species.

Provided by the Faculty of Veterinary Medicine, you'll have fun learning from veterinary students each day with approximately 2.5 hrs of live (online) interactive sessions, scheduled between 9a.m and 3 p.m (Mountain Time). In between those times, there will be online content to explore and the opportunity to take part in some great hands-on activities at home (total content provided will be approximately 4-6 hours a day).

You will also receive a fabulous swag bag of goodies that includes a genuine veterinarian scrub top and materials for the at-home activities