Make sure you register early for one of our most popular camps. Vet Camp gives a real look at the world of a veterinarian, with hands-on experience taking care of animals.
This camp is offered by the Faculty of Veterinary Medicine at Spyhill Campus - 11877 85 St. NW. 
Find out more about the faculty at vet.ucalgary.ca.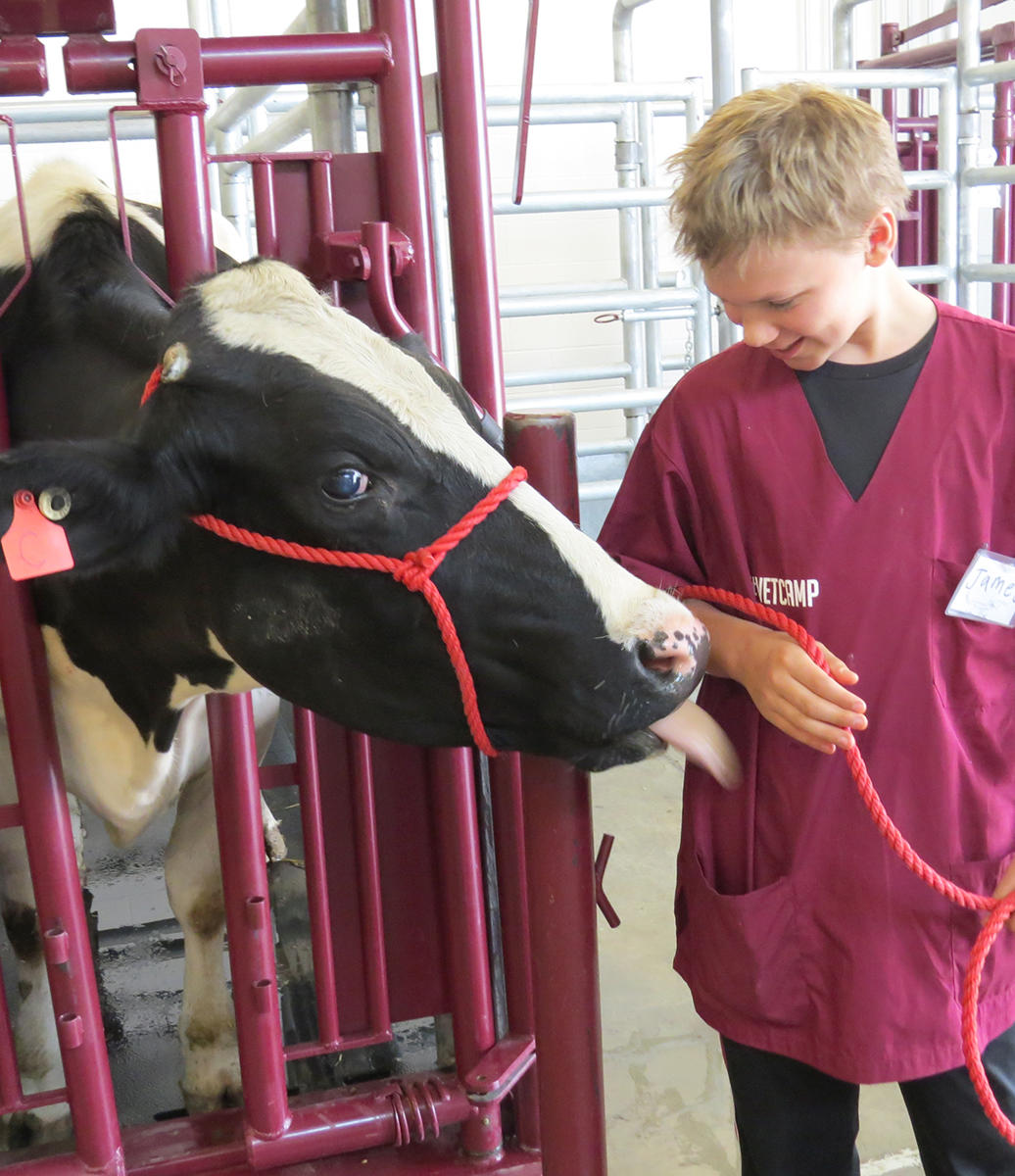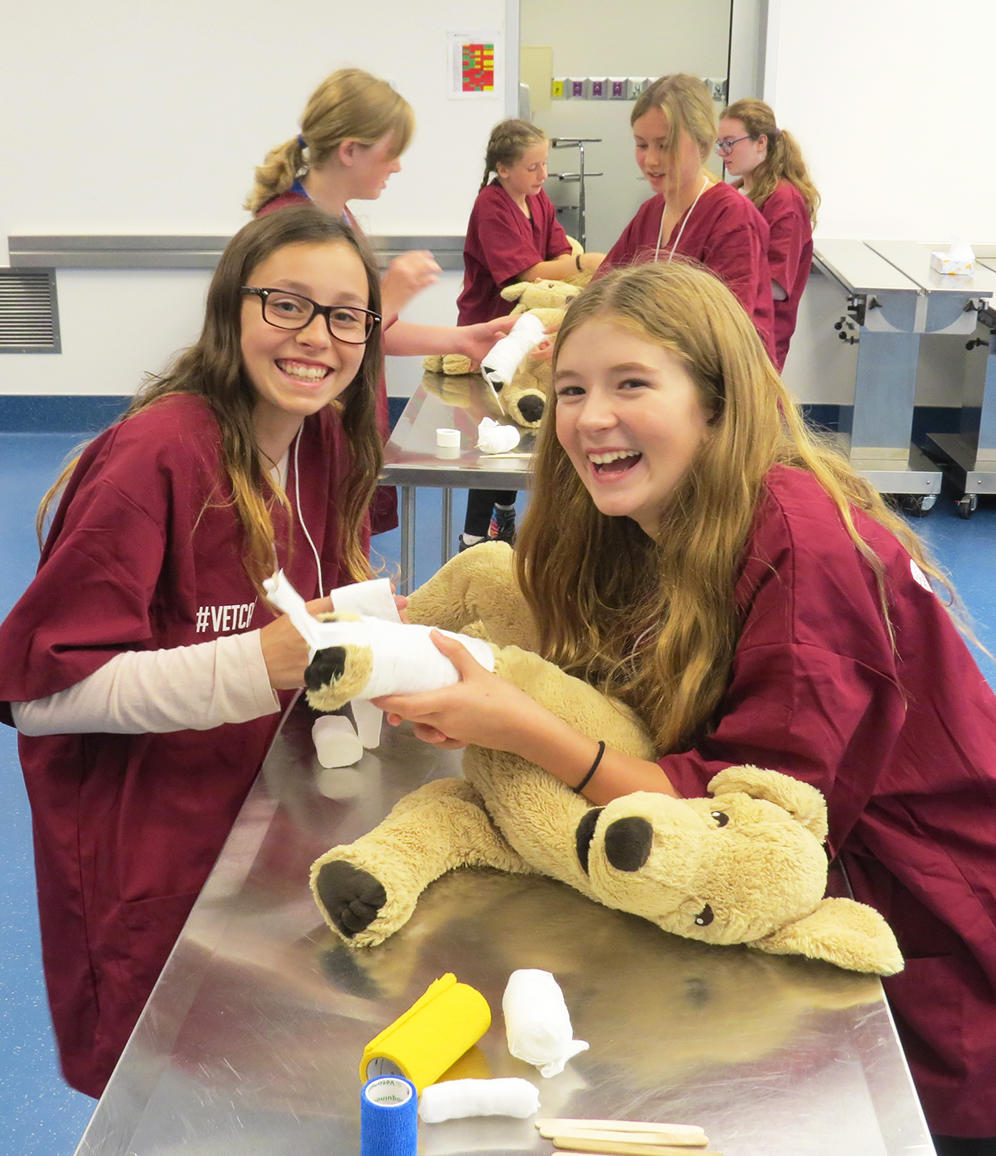 Vet Camp
You can bet the farm this camp will be an udder delight for aspiring veterinarians. The week-long experience will introduce kids to the many things vets do, including hands-on work with dogs, cats, cows, horses, alpacas and more.
Campers will learn straight from the horse's mouth about taking a heart rate; explore how a cow's stomach works; scrub, gown and glove for a mock surgery; work through a case to find a diagnosis; practise with surgery simulators and much more. They'll look the part too, with a scrub top to wear and take home.
These camps are offered at the Faculty of Veterinary Medicine's Spyhill Campus - 11877 85 St. NW.
Before and After Care are not available for Vet Camp.
Driving instructions will be provided upon registration.