Tips for visiting Active Living
Masks must be worn in common areas of UCalgary. Read the mask policy here.   Change rooms and locker rooms are not available. Exceptions are made for Aquatic Centre programs that may access the change rooms (showers are closed). Drop-in opportunities are not available.  Bring your own water bottle – while you can fill your bottle, water fountains are not available. When you register for a program, we will supply you with new safety guidelines. Please review them carefully prior to your visit. 
The largest public racquet facility in Canada
The UCalgary Racquet Centre is home to 13 Squash courts and 4 Racquetball/Handball courts, all international size.
The facilities are free to use for current UCalgary students and Active Living members. 
Every player must check in with their Unicard ID at the Active Living Client Services desk and receive a wristband prior to accessing the court facilities. Non-members can purchase a day pass. Any players without a wristband will be asked to leave the court area.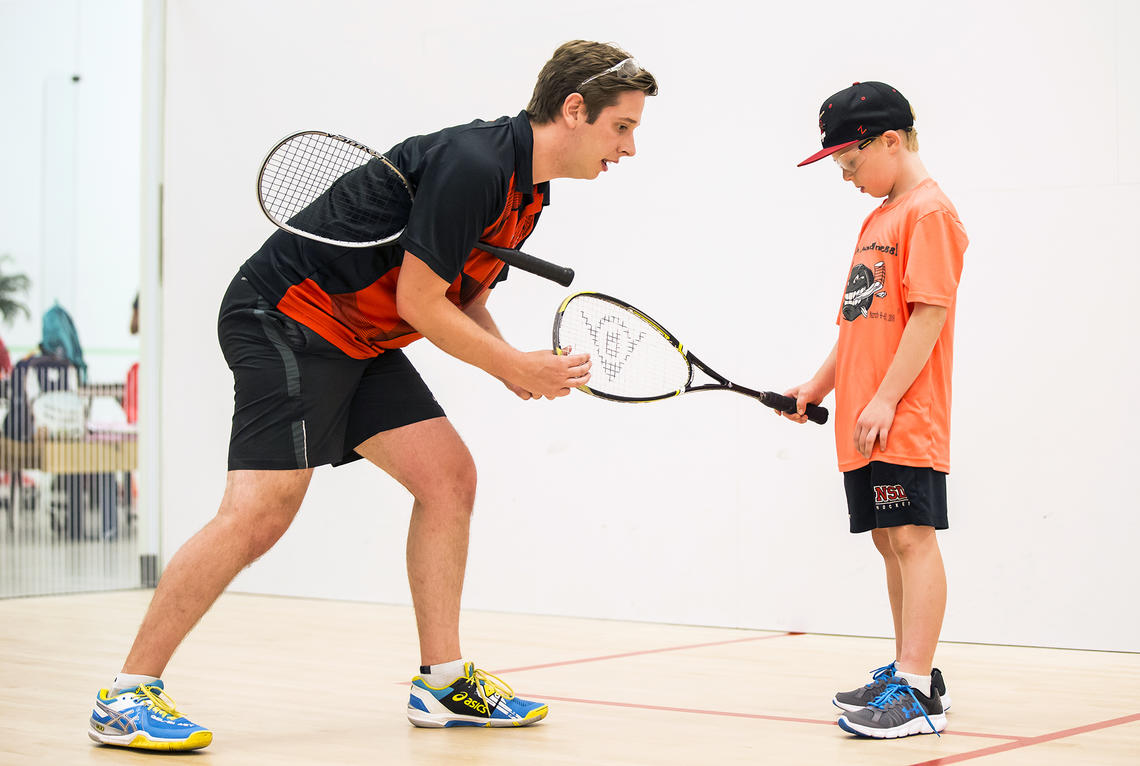 How to book a racquet court
You must book a court before playing. You have a few options when booking your Squash, Racquetball/Handball, or Tennis court (outdoor courts open April-Sept).
Online Booking
Click below to log in to our booking system.
Phone Booking
Call the Active Living Client Services front desk and they can help you. 
T: 403.220.5029
Book In Person
Visit the Active Living Client Services desk at KNA 104. They can also help you with racquet rentals.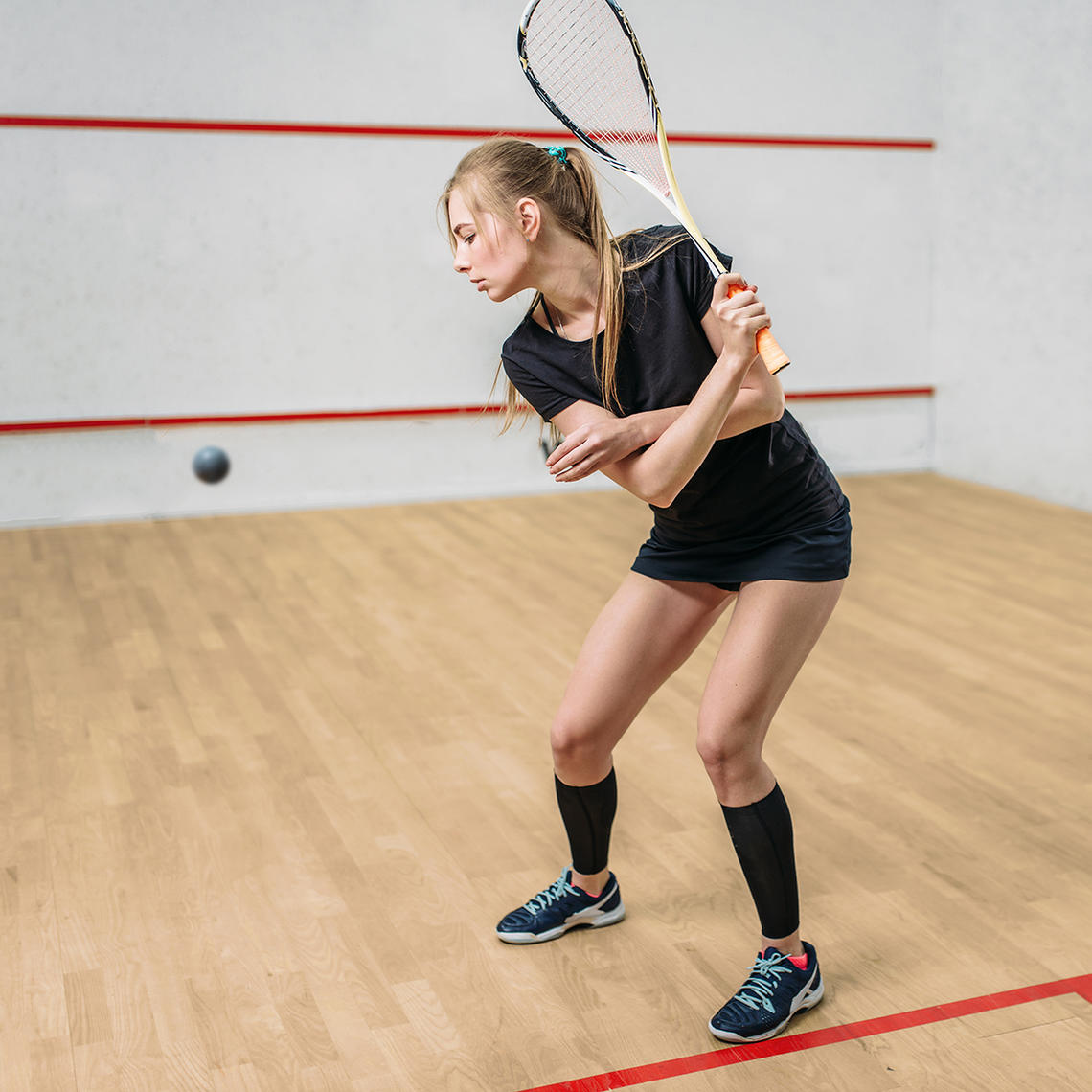 Adult Racquet Programs
Whether you're brand new to the sport of squash or want to sharpen your skills, our programs are designed to help you improve and enjoy yourself.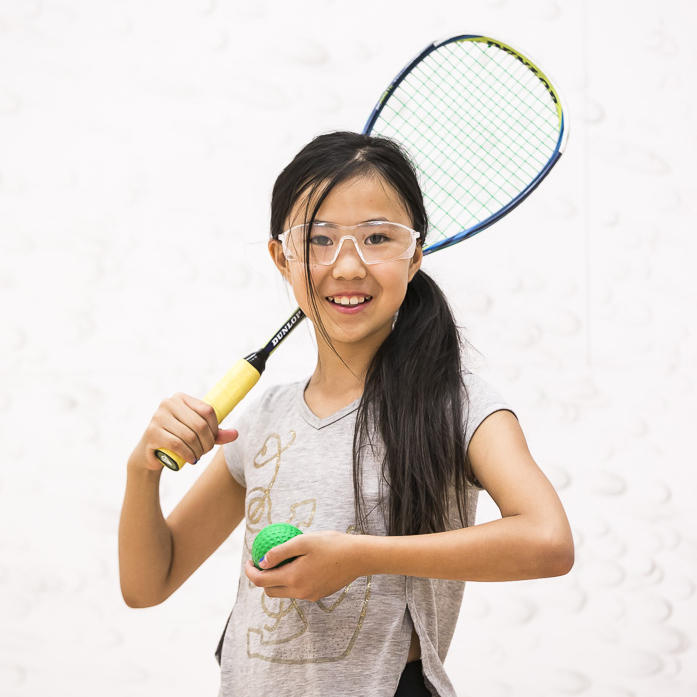 Youth Racquet Programs
Learn to play squash, racquetball or handball in our fun racquet programs. Experienced players can join our competitive classes for a real challenge.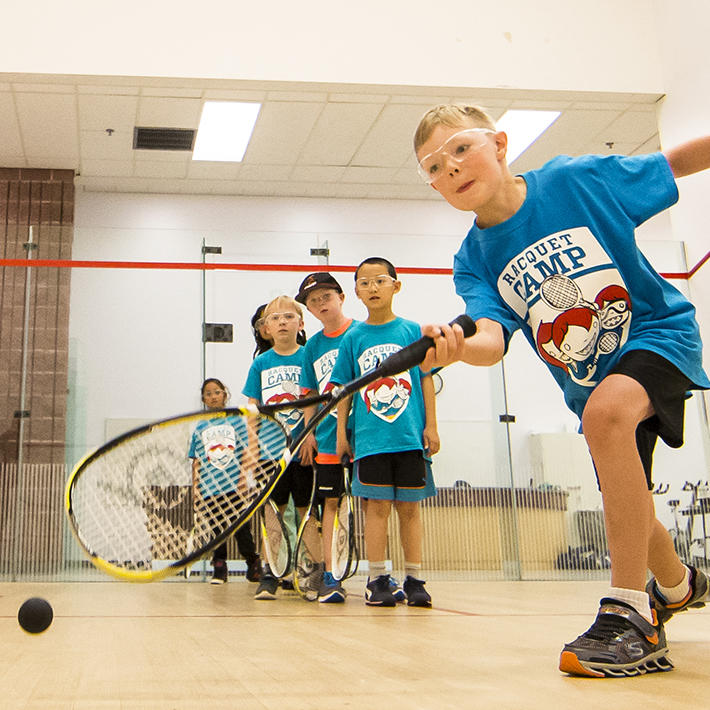 Multi-Racquet Summer Camps
Try a whole array of racquet sports at UCalgary's summer camps. Suitable for children of all skill levels.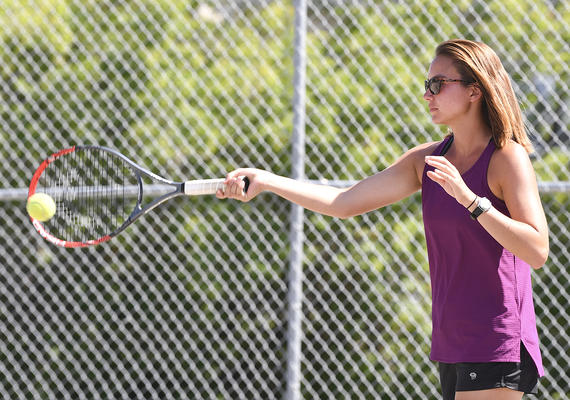 Squash, Racquetball, Tennis racquet restringing services
Drop off racquet at the desk inside the court areas or the office by the Racquet Centre doors (KNA 166). Restrung racquets available in 3 business days.
Rate: $35-$45 (includes labour, string, GST).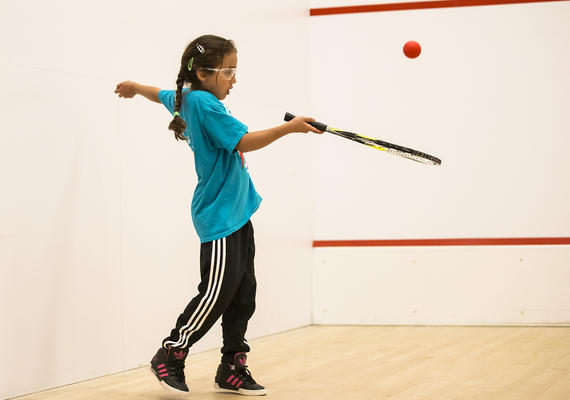 Group Bookings
Active Living would love to host your school group, corporate team building, club outing or just a fun activity with a group of friends.
Almost any activity we offer can be customized into a private booking for your group.
Racquet Centre Hours
Schedule updates: 403.220.5029
FALL / WINTER HOURS
The Racquet Centre will be closed to drop-in and general bookings for the Fall & Winter Semesters.
However registered programs and external group bookings will be run with the appropriate safety measures in place.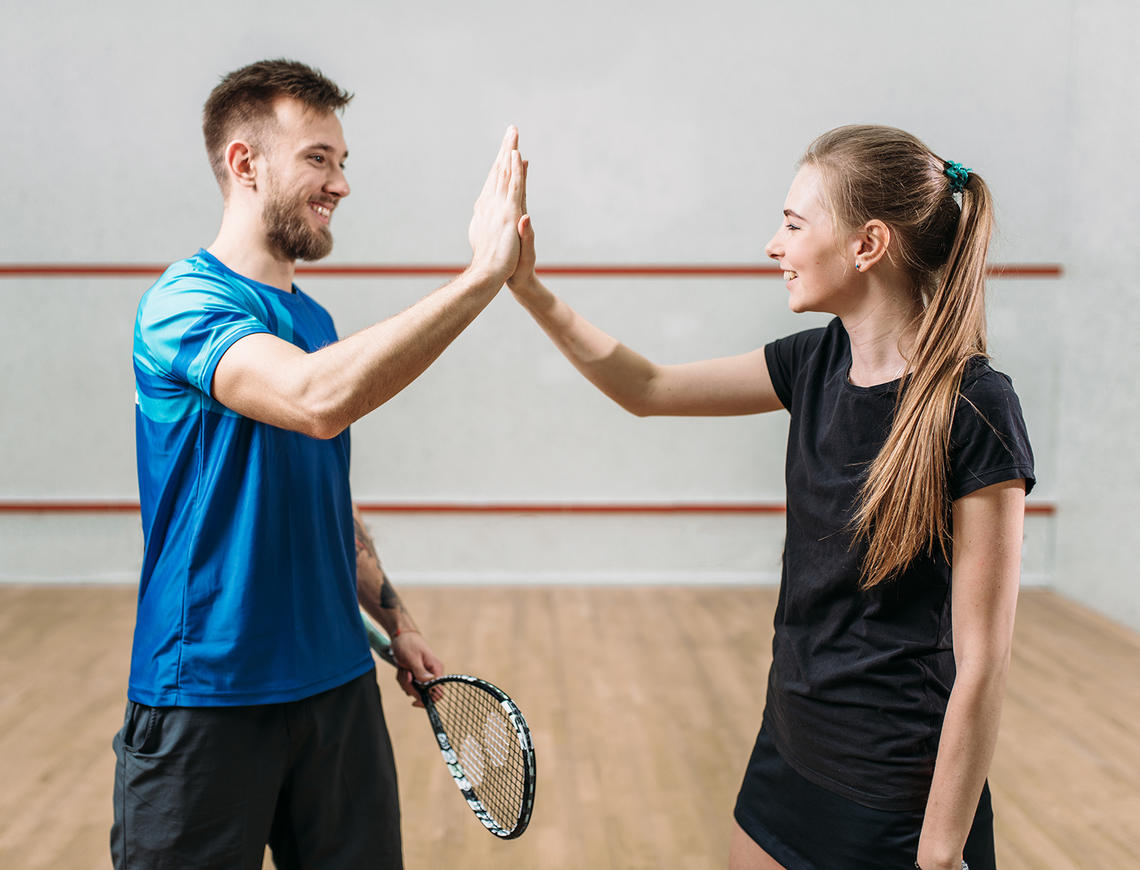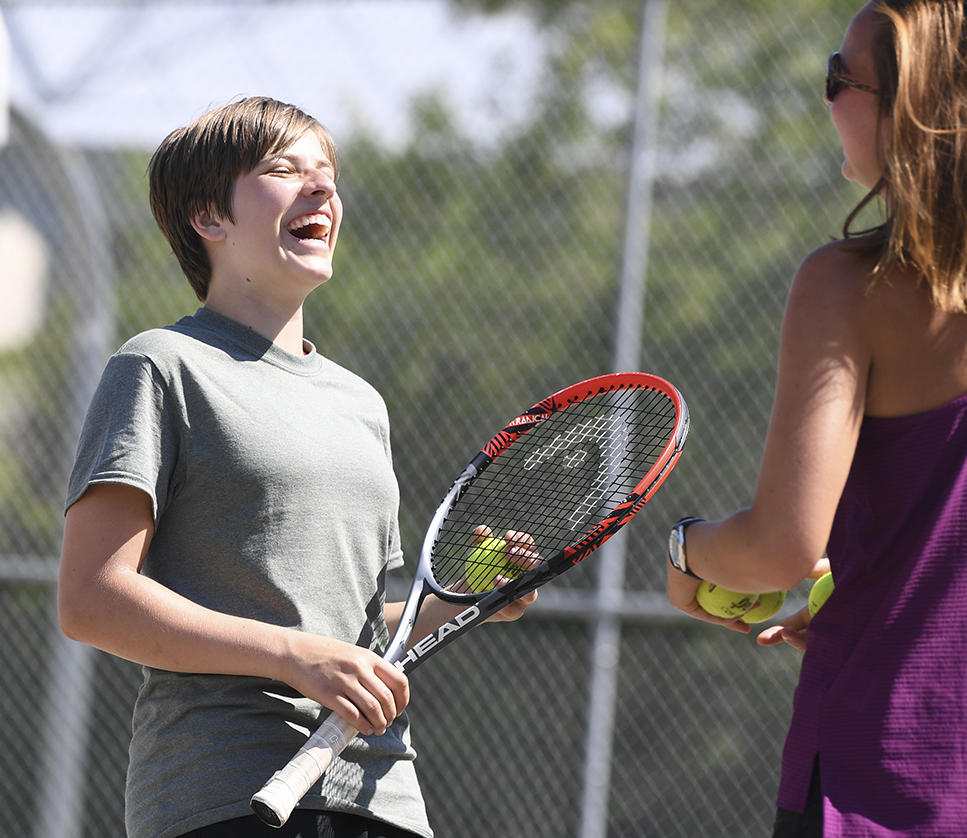 UCALGARY STUDENTS AND ACTIVE LIVING MEMBERS
Every player MUST check in with an University of Calgary ID card at the Active Living Client Services desk (KNA 104) prior to accessing the court facilities. Any players without a wristband or day pass will be asked to leave the court area. 
Students and members can book 3 Squash, Racquetball / Handball and/or Tennis courts at a time and up to 14 days in advance.
Cancellations must be received prior to court time.
Failure to check-in or cancel a court will result in a no-show. After 3 no-shows, users cannot book courts until a penalty fee (day pass fee) is paid at the Active Living Client Services desk.
If player does not show up for court time, it will be given away after 15 minutes of scheduled time.
Players must play on their court number. Players will be asked to move to the correct court number.
No sports activities can be played on the Squash and Racquetball courts other than Squash or Racquetball/Handball.
Players must book a court — no drop-ins.
Squash, Tennis, Racquetball and Badminton racquets, eyewear, and Badminton nets are available for rent at the Active Living Client Services desk and must be returned at the end of your court booking. A photo ID must be left in order to rental equipment.
Customers must supply their own balls or badminton shuttles. These items can be purchased at the Active Living Client Services desk.
All children under the age of 12 must be accompanied by an adult over the age of 17.
NON-MEMBERS
The Racquet Centre facilities are available for Non-Members. To purchase a day pass and book a Squash, Racquetball / Handball, Tennis (outdoor courts open from April-September), and/or Badminton court, stop by the Active Living Client Services desk in the Kinesiology Complex (Block A) located by the Red/Gold Gyms (KNA 104).
A day pass must be purchased prior to accessing the Racquet Centre court facilities. Only same-day booking is permitted.
No phone-in bookings for non-members.