Meet the trainers
All of our personal trainers would be happy to meet with you and build a program to suit your needs.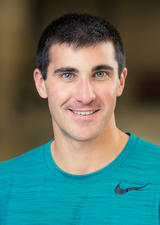 Nick Lapointe
(CSEP-CEP) Coordinator of Personal Training
Nick's passion for performance and understanding how the human body functions led him to pursue his Bachelor of Physical and Health Education, which he completed at Laurentian University in 2014. He then furthered his education at Niagara College where he obtained his Post-Graduate Certificate in Exercise Science for Health and Performance. Nick is a Certified Exercise Physiologist, as well as Level 1 Certified in Functional Movement Screens. He enjoys working with many different types of population, from high performance athletes to individuals with chronic conditions.
Nick's athletic focus was primarily swimming as he was a competitive swimmer for 15 years. Still heavily involved with the sport of swimming, he serves as the head Strength and Conditioning Coach for the University of Calgary Swim Club, as well volunteer coach for the varsity swim team.
In addition to swimming a few times a week, you can find him in the gym almost every day, escaping to the mountains for some snowboarding or hiking, or enjoying a round golf in the summer.
Nick truly believes that exercise is medicine. Whether it be for injury prevention, rehabilitation, general fitness, or sport performance, everyone can benefit from some additional physical activity!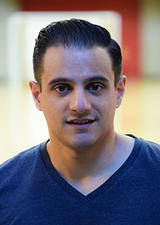 Garry Bassi
(NSCA – CSCS)
Garry's athletic endeavors growing up included hockey and soccer, but he primarily focused on martial arts including Hap Ki Do and Tae Kwon Do. Today, he continues to play recreational hockey and loves to snowboard in the winter as well.
Garry began weight training in high school in order to gain muscle mass and this progressively turned into a love for bodybuilding throughout his undergraduate degree. This has since evolved to more of an interest in strength and conditioning with a focus on Olympic and powerlifting. He is also very interested and knowledgeable in nutrition as well as rehabilitation, for both athletic and general populations. On top of being a Certified Strength and Conditioning Specialist, he is also an NCCP Level 1 trained Olympic weightlifting coach.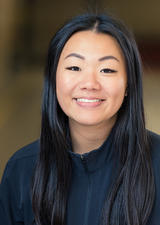 Tiffany Tse
Tiffany obtained her Bachelor of Kinesiology in Pedagogy here at the University of Calgary. She is currently working as a kinesiologist at a Lifemark Physiotheray Clinic and supervising at the UCalgary Fitness Centre. Tiffany became a Certified Personal Trainer with the Canadian Society for Exercise Physiology during her third year as an undergraduate student and is also NCCP certified in Run, Jump, Throw. She completed three practicum positions: one as an Rehabilitation Specialist Assistant with Rehab and Fitness/Joint Effort, one as an Athletic Therapist Assistant with Fortitude Athletic and Sport Therapy, and one in schools teaching physical literacy to students of all ages. She enjoys working with many different populations, from elite athletes to individuals with chronic conditions/disabilities. 
Tiffany believes that physical activity can be and should be catered to every individual. No one way of physical activity is better than the other. Exercises are meant to be adaptable and functional for all individuals and she hopes to foster a joy of physical activity in others. 
Outside of work, you can find Tiffany spending time with family, friends, hiking, biking, swimming, snow shoeing, weightlifting, travelling, or eating.
Claudia Lai
Claudia's passion for coaching health and fitness led her to pursue her Bachelor of Kinesiology in Leadership in Pedagogy and Coaching at the University of Calgary. As her enthusiasm for the weight room continued to grow, she became a Certified Personal Trainer with the Canadian Society of Exercise Physiology during the third year of her undergraduate degree. During the summer of 2019, Claudia had the opportunity to intern at the Canadian Sports Institute where she learned from Strength and Conditioning coaches who coached Canada's top athletes. Claudia has been working as a Personal Trainer since 2018 and gained expertise in functional movement, athletic training, and weight loss. 
Claudia focuses on intentional movements in the weight room. With her background in taekwondo and powerlifting, she saw benefits in her athletic performance when she discovered the value of movement with a purpose. Claudia sometimes jokes that the gym is her second home. Some other activities that she currently enjoys include hiking, running, Olympic lifting, and climbing.
As a Personal Trainer, Claudia defines success as being able to help someone move free of pain, having an athlete or client stay consistent with their training, and improving any deficits an athlete or client presents to help them perform better or feel better.