Kids and youth programs come with free parking included during the time of the sessions. 
As a Lifesaving Society training partner, the University of Calgary Aquatic Centre offers lessons for children as young as 3 years old, all the way up to teens and adults. It's never to late to learn how to swim.
Kids' swimming lessons run on specific Saturdays in the fall, winter and spring. Pool temperature is increased to 84 degrees Fahrenheit to make it comfortable for our tiniest swimmers.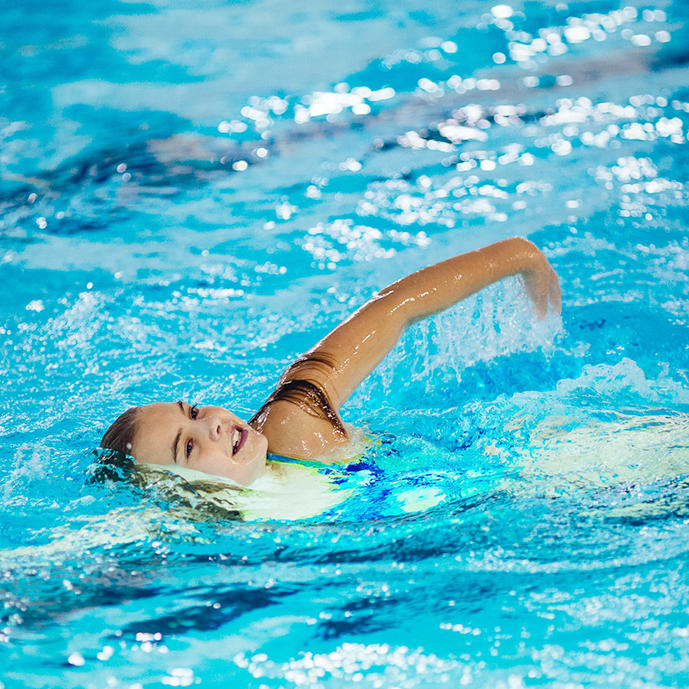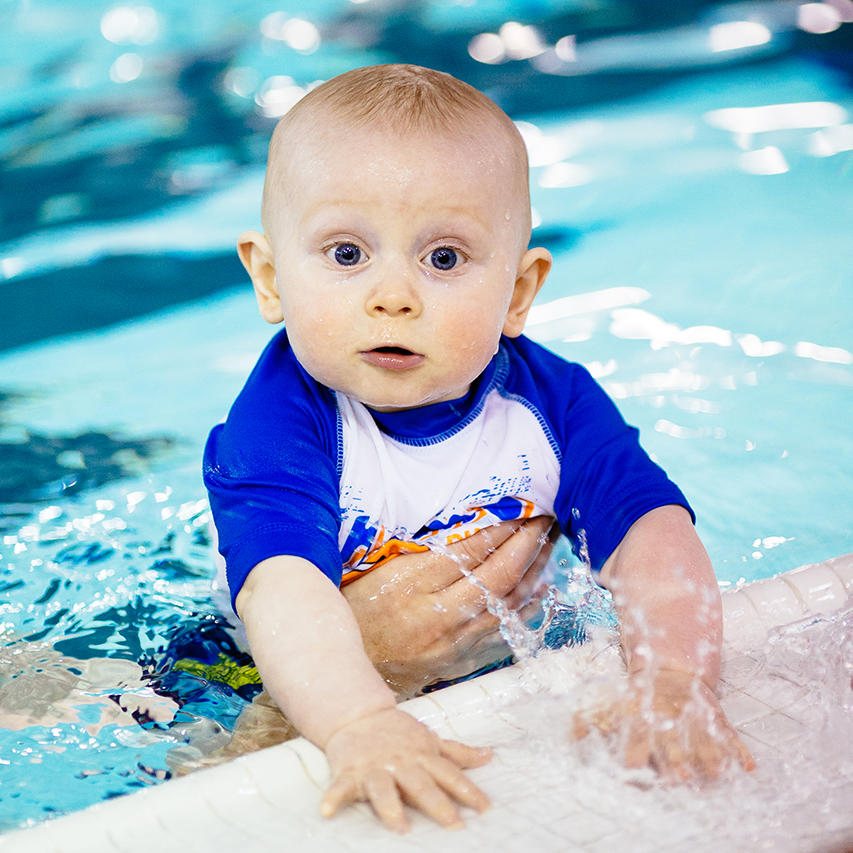 FAQs
The Canadian Red Cross announced it is winding down its swim and lifeguard programming to direct more attention to surging humanitarian demands in other areas – such as disaster and pandemic response, opioid harm reduction and caregiving for seniors.
Unfortunately, our facility is not designed to support Parent & Tot lessons. For this reason, we have decided to stop offering parented lessons. When your child turns 3 years old and is eligible for Preschool 1, parents will have the option to join their child in the water to assist in the transition of swimming with a parent to swimming with an instructor in a class setting. Please see program descriptions for more details. If you have questions or concerns, please reach out to swim@ucalgary.ca
Swim For Life - Preschool (3-5 years)
Levels progress in this order: Preschool 1, 2, 3, 4, 5
Swim for Life Swimmer (6-12 years)
Levels progress in this order: Swimmer 1, 2, 3, 4, 5, 6
Canadian Swim Patrol (6 years+)
The Canadian Swim Patrol program provides enriched training for those who are ready to go beyond learn-to-swim. Swim Patrol has three levels: Rookie, Ranger, and Star. 
Develops individual fitness levels to meet a timed 100m swim and 350m workout. Water proficiency skills include: swims with clothes, ready position, foot-first and head-first surface dives. Demonstrating an ability to conduct a primary assessment and initiating EMS are included as first aid skills. Victim recognition and throwing assists are other key elements of the program.
Enhances capability in the water, including stride entry, underwater forward and backward somersaults, lifesaving eggbeater kick and increased fitness levels to meet a 200m timed swim. Rescue skills involve an increased skill level in first aid basics, victim recognition and non-contact rescues.
An excellent preparation for the Bronze Star award, Star Patrol demands good physical conditioning and lifesaving judgment. Participants develop lifesaving and first aid skills; further refine front crawl, back crawl and breaststroke (100m each); and complete 600m workouts and for 300m timed swims.
Other
This program is for swimmers 13 years and older who want to improve their overall physical fitness in the water. Fitness Swimmer provides a structured approach based on training principles and practices including interval training. Participants set their own goals. There are no levels in Fitness Swimmer. Certified instructors will work with swimmers to help them improve their strokes and achieve their fitness goals.
Working with a certified Swim Instructor, children will work on skills in the Lifesaving Society Swim For Life program. This one-on-one experience can be adapted to a child's individual skills and abilities.