BUILD, INVENT, EXPERIMENT!
Come put your mind in motion! Have fun this year in Minds in Motion programs that are designed to foster an excitement about the fascinating worlds of science, technology, engineering and mathematics (STEM). Minds in Motion offers clubs, camps, workshops, outreach and professional development programs year-round. 
These programs are being offered at the University of Calgary by Active Living and The Schulich School of Engineering. To find out more about our programs and book our outreach programs please email workshops@mindsucalgary.ca. 
Please note that the activities listed are subject to change and are presented as examples only. 
Minds in Motion is a Network Member of Actua. Actua provides training, resources and support to its national network of members located at universities and colleges across Canada in the delivery of STEM education outreach programming. Each year, these members engage over 225,000 youth in 500 communities nationwide. Please visit Actua at actua.ca.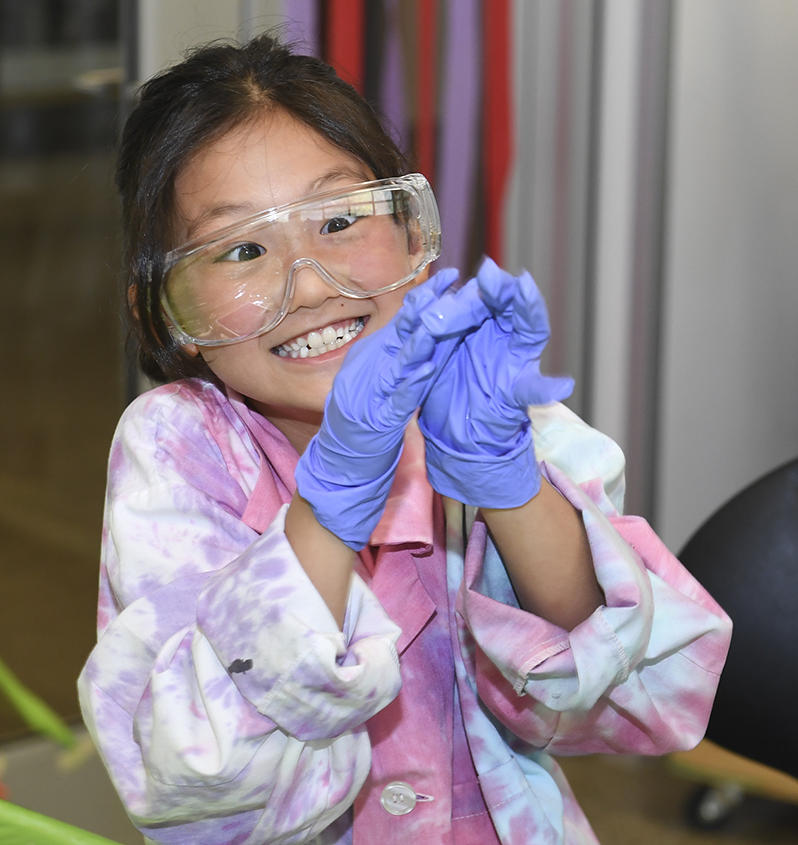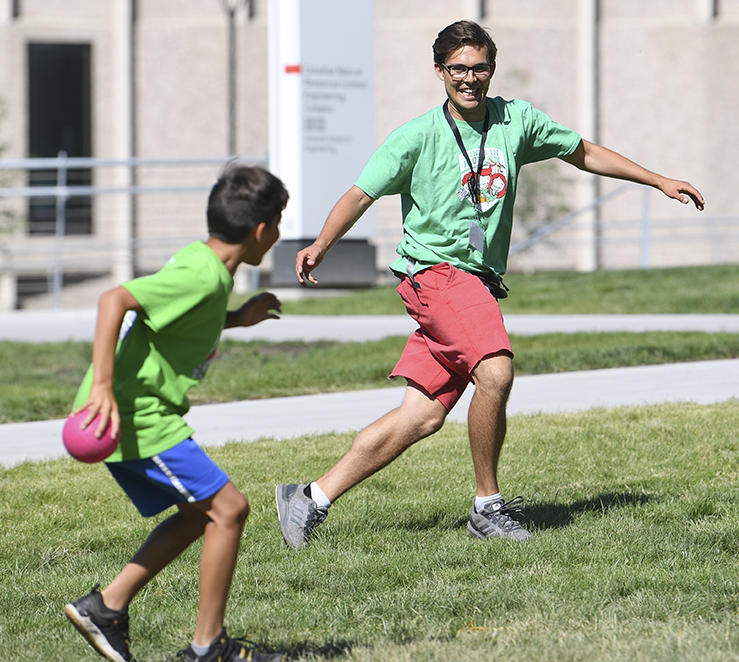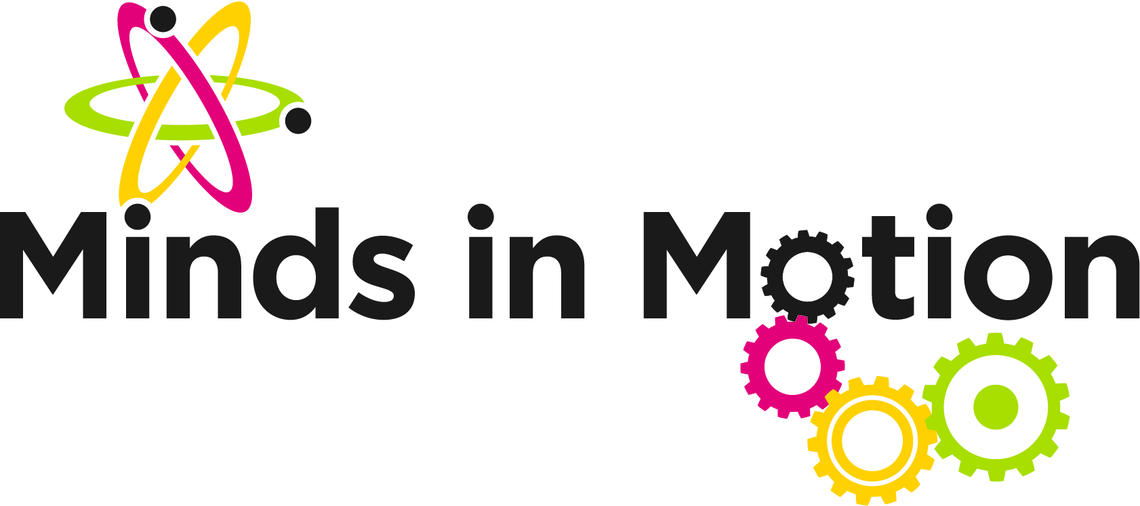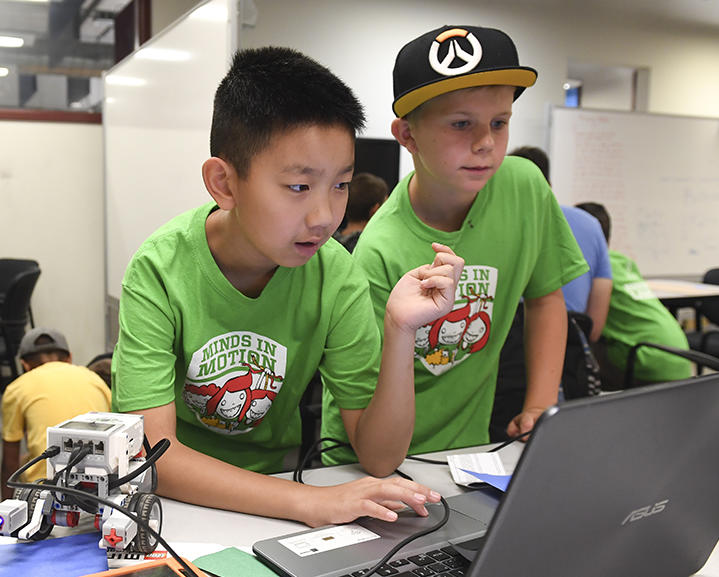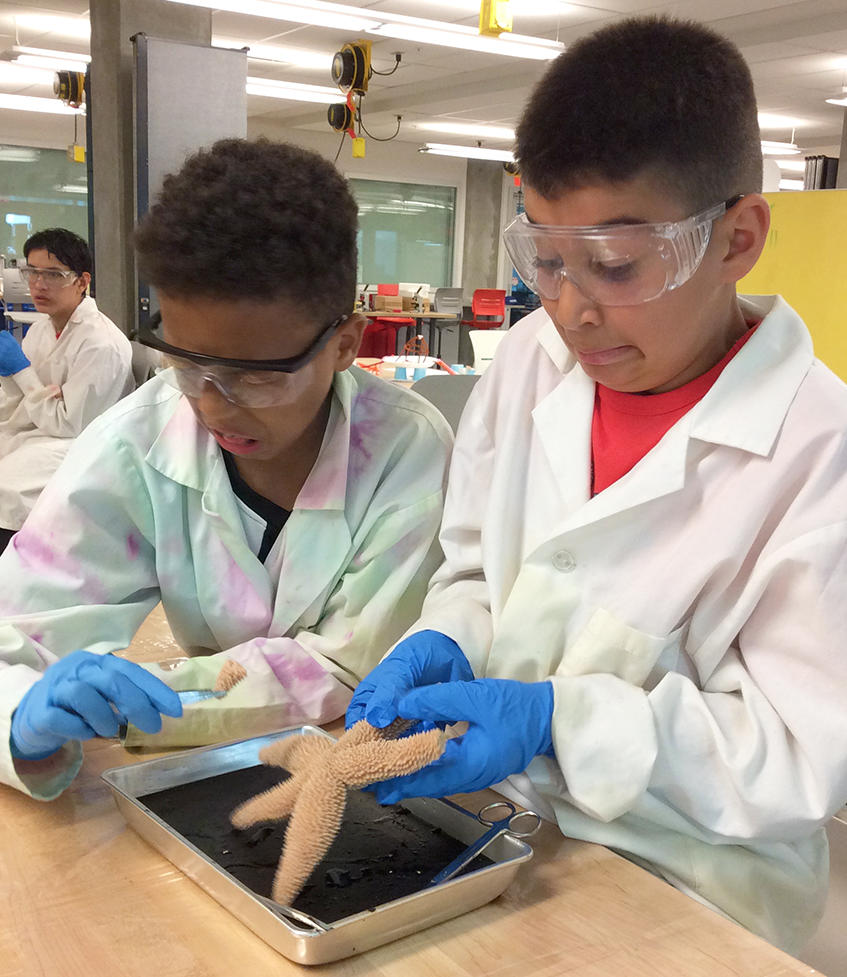 Grades 4 - 6 eSports Tournament
Are you looking to break onto the local gaming scene and see how your skills stack up against other competitors? Minds in Motion and Mini University would like to present the Mini Minds Cup eSports Tournament! This tournament will give players the ability to showcase their talents over the course of four weeks. Featuring some of gaming's best titles in Mario Kart 8™ and Super Smash Bro Ultimate™ on Nintendo Switch ™ and Minecraft™ and Fortnite™ in our Computer Laboratory! The tournament's top gamer of each game will be awarded a prize at the end of the journey! Mini Minds Cup will take place in a safe and secure environment monitored by University of Calgary staff. Join us this winter and improve your gaming skills, meet new friends and experience the glory of defeating your competitors!
Nintendo Switch™, Epic Games® and Microsoft® are registered trademarks which do not sponsor, authorize or endorse this program.
Minds in Motion School/Organization Workshops
Minds in Motion Remote Workshops
Is your school or organization looking for remote virtual engagement for your students? Minds in Motion is now offering free-of-cost STEM workshops for your remote classroom. These workshops are recommended for elementary grades.
Discover Engineering Workshop
The Schulich School of Engineering has re-designed and adapted our outreach programs to mitigate the impact of social distancing on our connectivity. We are pleased to offer online class visits, this year covering four curriculum-related topics.
Minds in Motion Remote Professional Development
STEM Unplugged - December 3, 2020 and March 25, 2021
Let us show you how to make STEM fun and engaging without the use of technology! In our STEM Unplugged professional development session we give teachers and pre-service teachers insight as to how they can integrate unplugged activities into their classrooms. Give your students the building blocks to coding, robotics, and programming without the use of technology!
Design Thinking - January 28, 2021
Innovation meets design thinking to solve some of the classrooms greatest problems! This Design thinking professional development workshop will help teachers and pre-service teachers create a new mindset towards problem solving. We will offer interactive activities to help stimulate the idea of design thinking in your classroom using technology for any curriculum.
Digital Literacy in the Classroom - February 25, 2021
Teach your students to become thoughtful consumers and producers of technology and why it is important to be digitally literate! Digital literacy spans far further than coding and programming concepts. This workshop will help teachers and pre-service teachers understand the importance of digital literacy and provide the tools to help students become thoughtful users of technology.
Minds in Motion Summer Camps