"So glad to be able to attend Yoga Flow in person once again.  Felt very safe knowing that all protocols are being observed:  small class size, sanitizers for each student, and specific areas to arrange our mats.  Besides being able to practice with a great instructor (Rose), communication from Active Living about what to expect from face-to-face classes during the pandemic was timely, clear and very comprehensive.  Excellent job under very unusual and challenging circumstances!" 
Heather Smith, Yoga student
There's a fitness class for everyone at UCalgary Active Living. Every class is led by professional instructors who are ready to welcome participants of any skill level. Workouts can be adapted to beginners, or amped up for the fitness junkies.
Most of all, we want you to enjoy yourself and have fun while finding a fitness fit you love. Working out shouldn't be a punishment!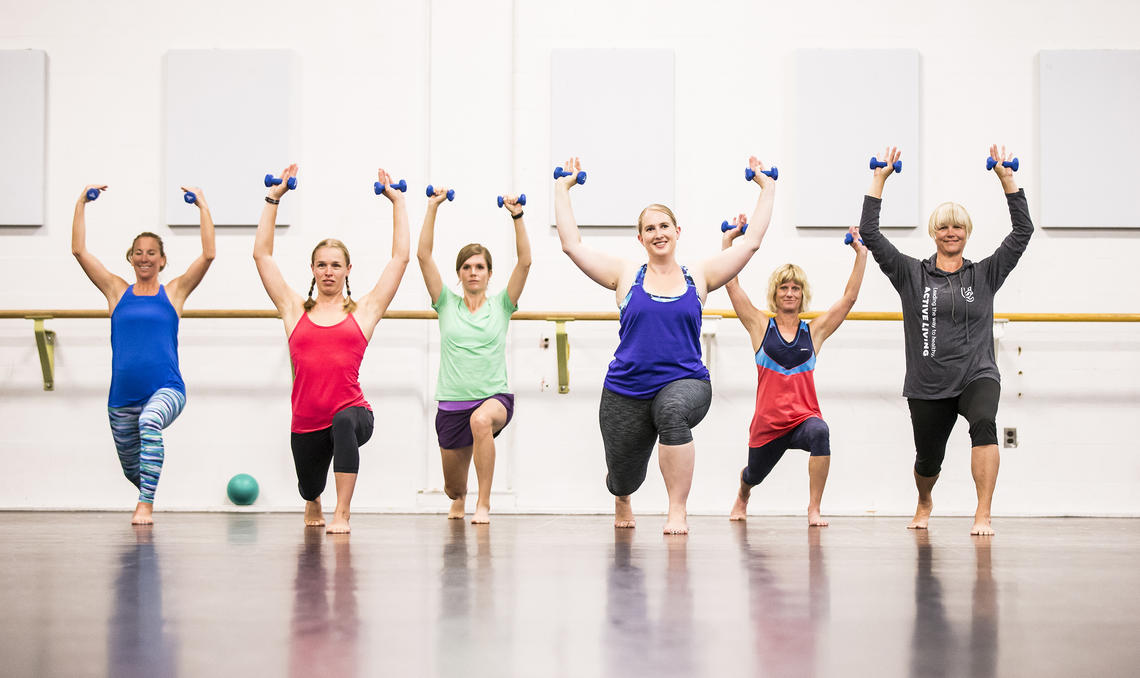 Group Fitness Classes
No classes on stat holidays
"I am enjoying Keep Moving very much! The instructor has carefully explained the new protocols and they seem sensible and carefully thought out. I am grateful that active living courses have resumed. Thank you for this!"
Joanne Black, fitness class participant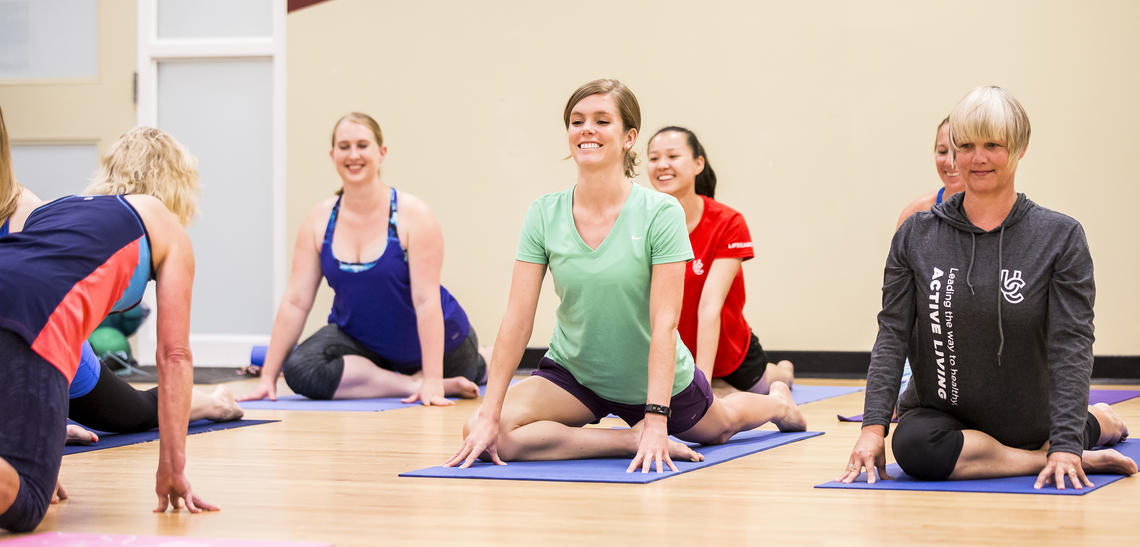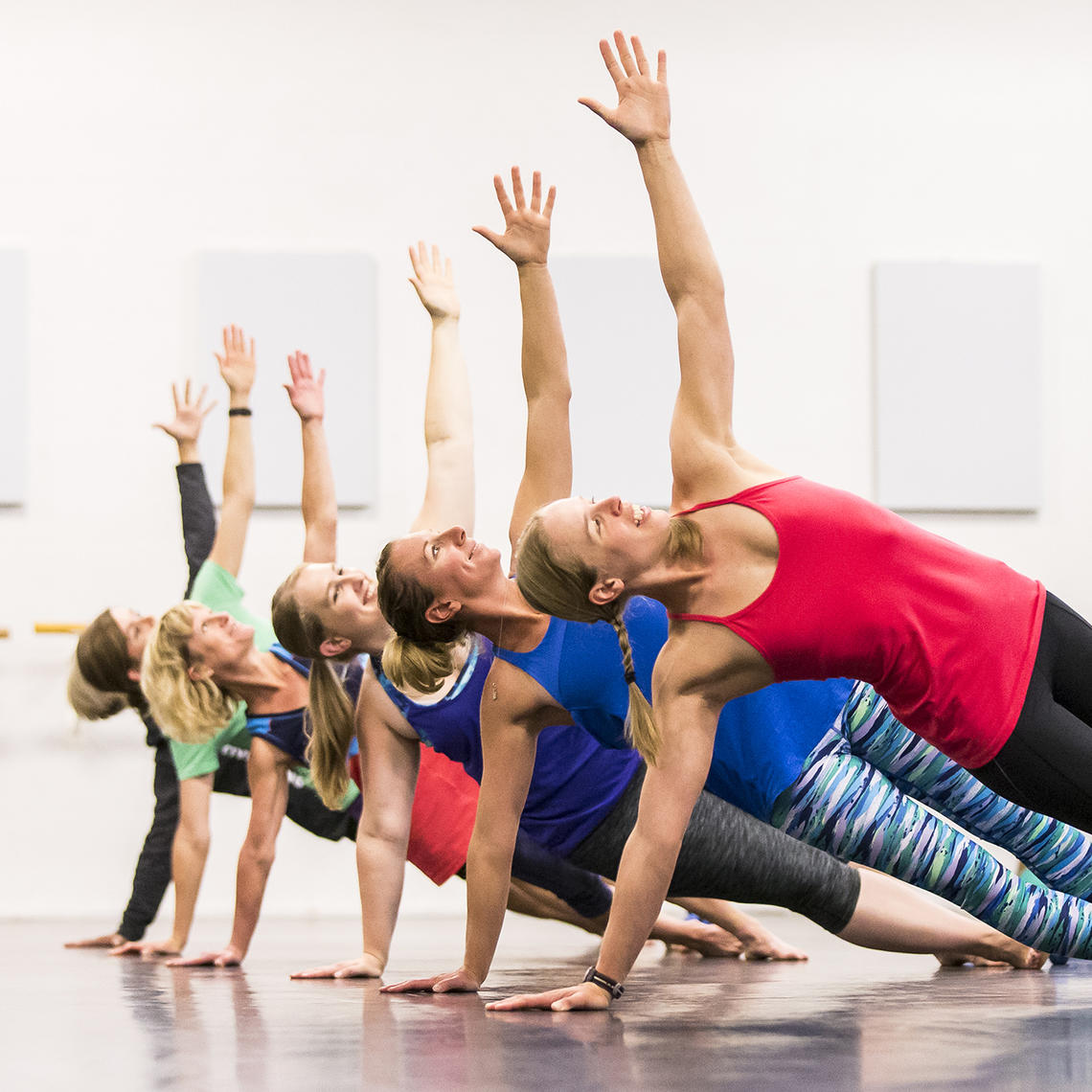 "I've deeply missed the fitness classes that were interrupted by the lockdown last spring. Returning to Rose's Yoga Flow class has been fantastic. Rose is, as always, a terrific teacher, but the protocols that have been introduced are also impressive and reassuring. Thank you Campus Rec!"
Adrienne Kertzer, Yoga student
Yoga Core
A creative fusion of vinyasa flow yoga and core strengthening exercises. Strengthen your centre inside and out!
Yoga Flow
This dynamic flow class incorporates traditional sun salutations and yoga poses while allowing for more varied practice. You'll focus on breath, building full body strength, core stability, flexibility, and proper body alignment. Options will be given for all levels, from beginners to those looking for more challenge.
Some of your favorite fitness offerings now available in the comfort of your own home
Keep Moving - Virtual
Join us remotely! No equipment required.
Your traditional Keep Moving fitness class that combines cardio and simple low impact movements, including strength, core, and flexibility, with more challenging options for those that need it.
50 Minute Fitness - Virtual
Get your fifty-minute fitness fix! An effective full-body workout including a variety of cardio, strength, core training and stretch, perfect for those on a tight schedule who want to squeeze in a fitness class
"I am so grateful to be back in a class at UCalgary (even if it is just one!). Working out on your own just isn't as much fun and the instructor is so great. I appreciate all that you and others are doing to bring classes back to us. The protocols that are in place work very well and I feel very safe."
Valerie Alexander, fitness class participant