The University of Calgary Fitness Centre offers many programs and services designed to encourage healthy participation in a variety of activities. The goal for the Fitness Centre is to provide an opportunity for participants to improve or maintain their health and vitality through activities and programs.
Access to the Fitness Centre is included in both the All Access membership and Fitness Centre membership options.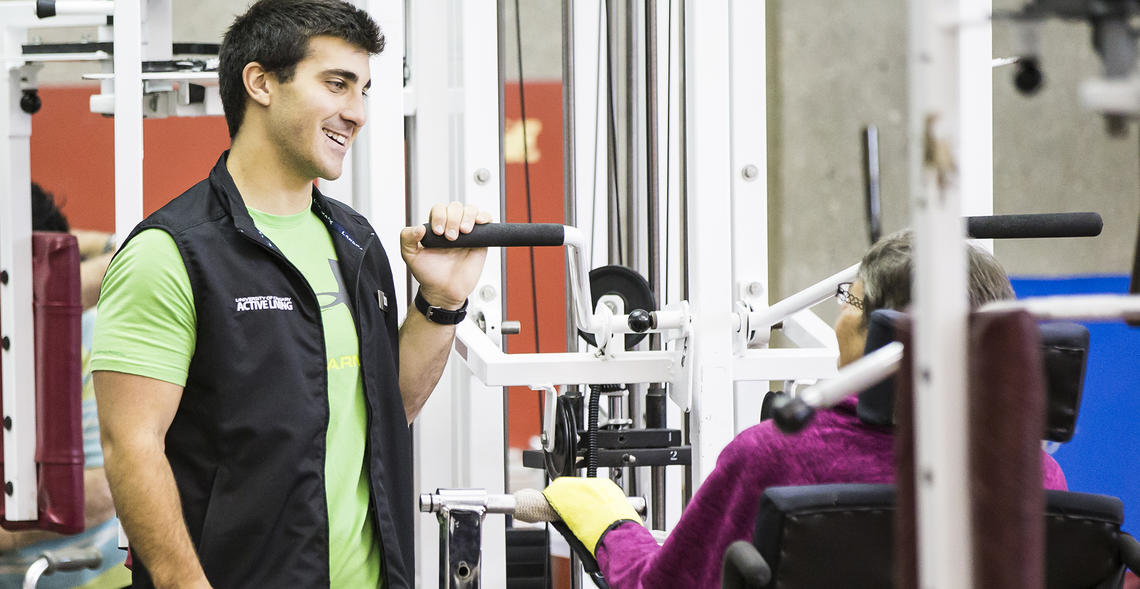 With over 3750m2 of space, the Fitness Centre has something for everyone, including:

Equipment
A wide range of cardio equipment, weight machines and free weight equipment
Running track
6 lane, 240m running track
Circuit training area
Upstairs super circuit and separate area with functional training equipment
Wheelchair access
A variety of wheelchair accessible equipment, with an elevator to the second floor
In addition, the Fitness Centre has a number of programs: personal and small group training, rehabilitation fitness classes, and other favourites such as yoga and spin classes. Our friendly staff are always available to answer questions or help make your Fitness Centre experience the best it can be.
Personal Training
Our friendly certified trainers are ready to help build a fitness plan that fits you. 
Discounted rates for UCalgary students and Active Living members.
Group Fitness
Find a class to suit what moves you. We offer group fitness, yoga, fitness rehabilitation, weight management programs and more.
Programs are open to the general public.
Your ABC's when coming to the Fitness Centre
Appropriate footwear
Please bring clean, close-toed indoor shoes
Bags are not permitted
Please leave them outside of the Fitness Centre in the change room.
UCID card
Scan your University of Calgary ID card at the Fitness Centre entrance to gain access.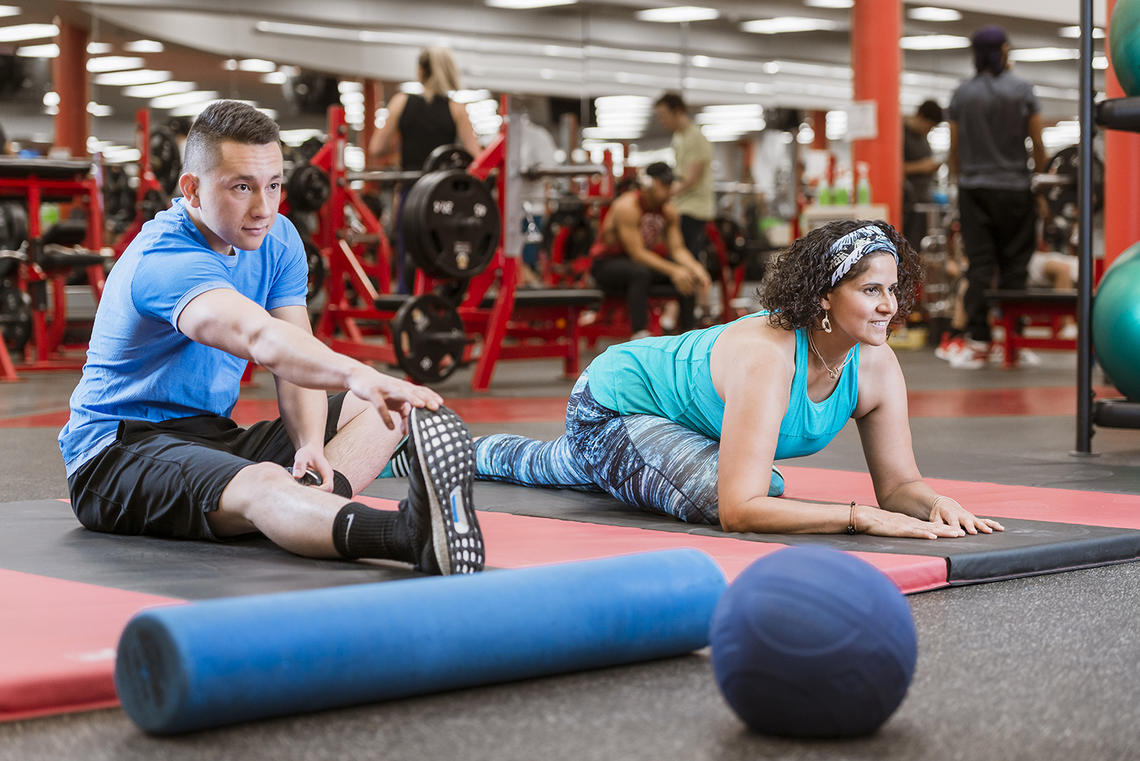 Fitness Centre Hours
T: 403.220.5185
FALL & WINTER
Monday - Thursday
6:00 am - 10:30 pm
Friday
6:00 am - 9:30 pm
Saturday - Sunday
8:00 am - 8:30 pm
Weekday peak hours
11:00 am - 1:00 pm | 4:00 pm - 7:00 pm
SPRING & SUMMER
Monday - Thursday
6:00 am - 10:00 pm
Friday
6:00 am - 8:30 pm
Saturday & Sunday
8:00 am - 5:30 pm
Weekday peak hours
noon - 1:00 pm | 7:00 - 8:00 pm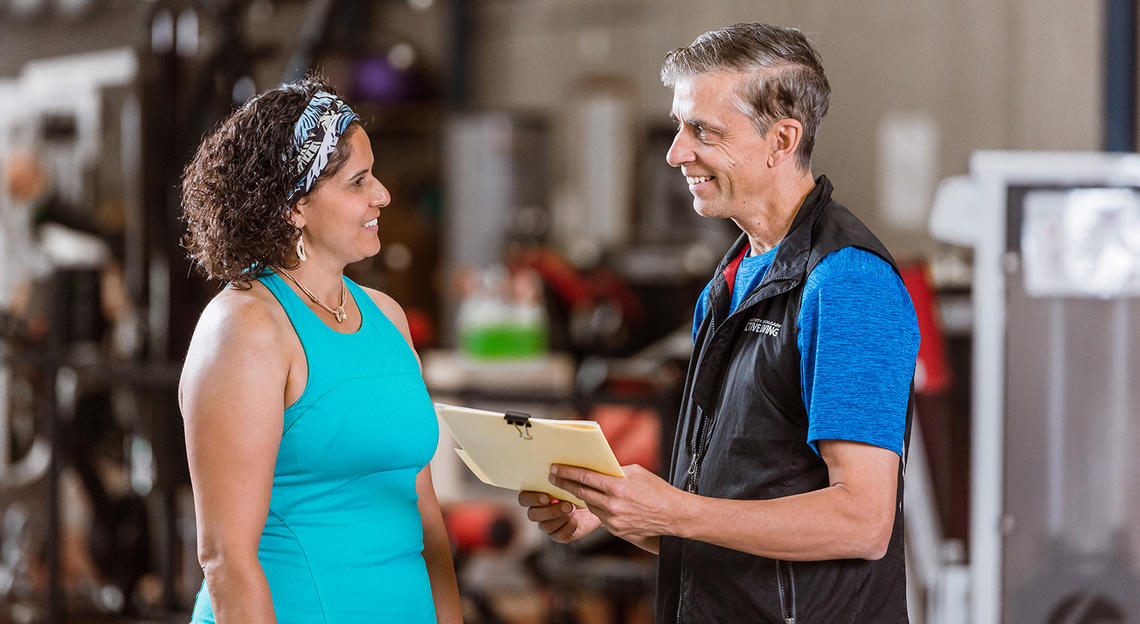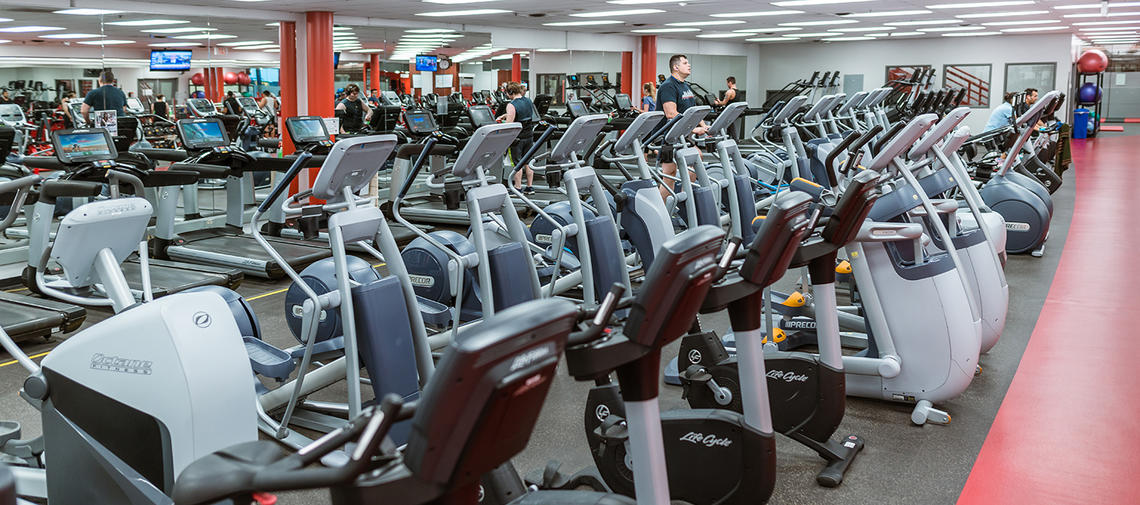 Never been to the Fitness Centre but want to see what it's all about? Thinking about beginning an exercise program but don't know where to start? Kick the year off with confidence by attending one of our FREE gym orientations.
During the weekday orientations, our team will introduce you to the Fitness Centre basics and answer any questions you may have. Get a guided tour of all the equipment and programs we have to offer and learn tips, tricks and etiquette on how to become gym-savvy.
If you're looking for a more comprehensive orientation, come to one of our weekend orientations where a certified Personal Trainer will not only guide you through the gym basics, but they will teach you how to use various machines and demonstrate some common exercises. 
Drop-in to one of our set orientation times listed below by asking at the Fitness Centre front desk.

Mondays: 8:00 am | 2:00 pm
Tuesdays: 10:00 am | 1:00 pm
Wednesdays: 9:00 am | 4:00 pm
Thursdays: 9:00 am | 3:00 pm
Fridays: 11:00 am | 1:00 pm
Saturdays: 9:00 am | 2:00 pm
Sundays: 1:00 pm | 6:00 pm