Paddle, Pedal, Climb, Hike
Calgary is surrounded with natural wonders to explore and enjoy all summer long. Dive into an adventure on our refreshing rivers or pedal the city's extensive pathways. Get into nature with our hiking and photography camps. Kick up the adrenaline with some mountain biking or longboarding or relax with a little fishing and other fun games. The outdoors is waiting to be discovered this summer!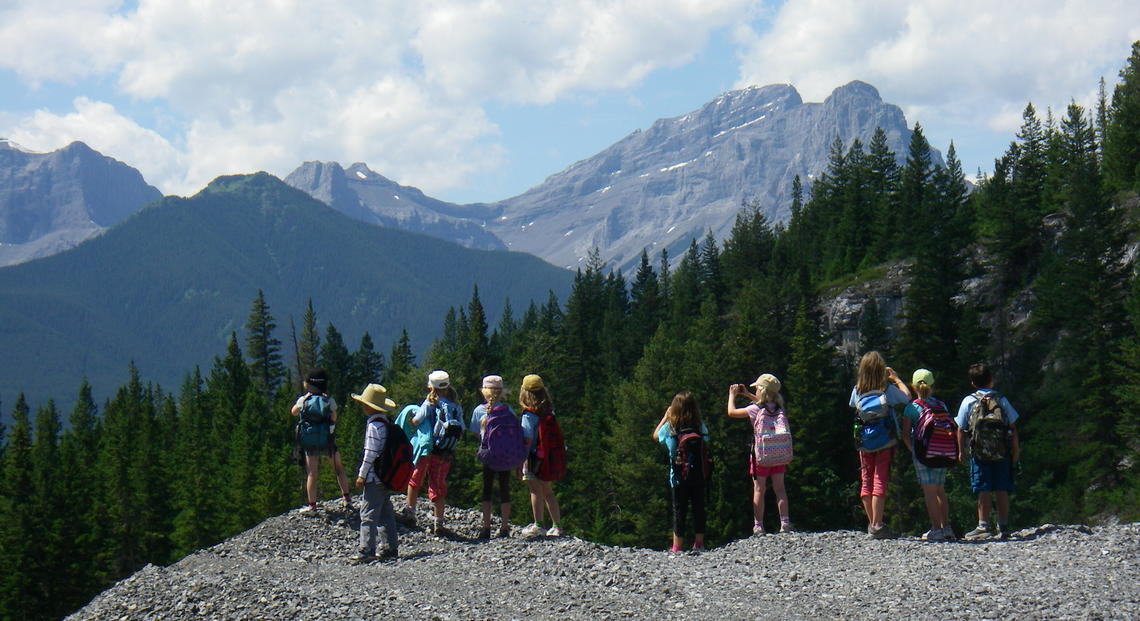 Teen Canoe Camp
Entering grades 8-12
Spend three days learning all about canoeing. This camp's Drop-off and Pick-up is off campus at Bowness Park, see below for details. On the first day we will learn the basics at the Bowness Lagoon. Then, on the second day, progress our skills at the Bowness eddies with an introduction to moving water. On the last day, all our new skills will be put to the test on a down river float from Bowness to Inglewood. Our guides will cover water safety, paddling strokes, river reading, navigation and what is needed for a day of paddling.
Teen Mountain Bike Camp
Entering grades 8-12
Some of the greatest mountain biking trails are within the city limits. You'll learn about and practice body positioning, gearing, cornering and maneuvering on trails just a bike ride from campus. Trail selection, bike maintenance and outdoor skills are also introduced. Riders will take sidewalks and pathways to get to the trails from campus each day.
Get into Fly Fishing - Teens
Entering grades 8-12
Southern Alberta is world-renowned for great fly fishing. Drop-off and Pick-up for this camp is off campus, see below for details. This three-day instructional camp will introduce you to casting techniques, proper fly selection, knot tying, how to read the water and fish habitat. Each day we'll meet at a different location in the city limits.

Prerequisite: none. Includes: instructor, transportation, waders, PFDs, rods (if requested).