Access the space through the Gold Gym. The Gold Fitness Alcove is only accessible during drop-in gym times.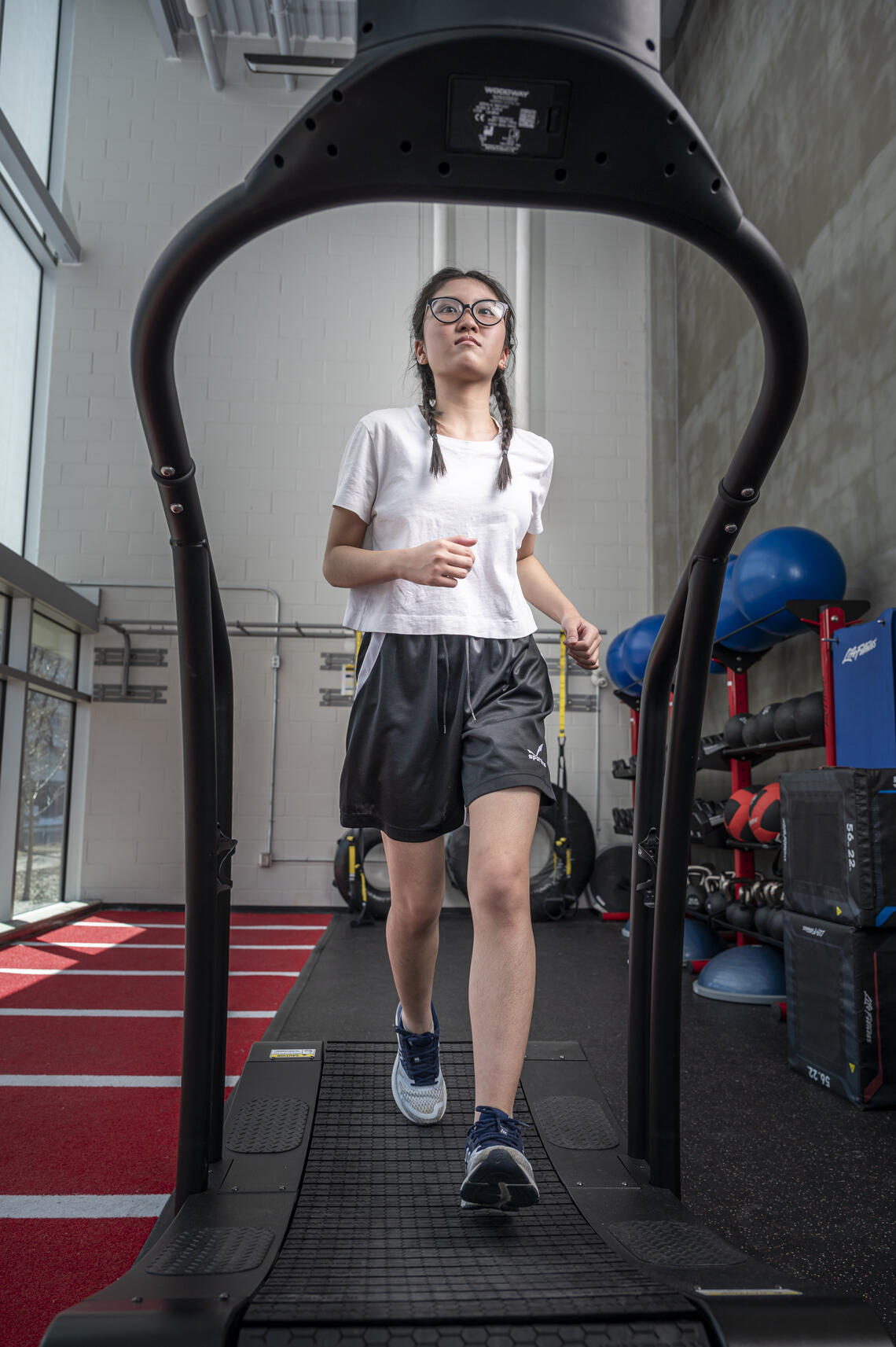 Medicine Balls
Wall balls
Kettle bells
Dumbbells
Battle rope
Exercise balls
Foam rollers
Chin/dip station
Turf and weight sled
Flipping tires
Self propelled treadmill
Spin bike
Ski ergometer
Access to the Gold Fitness Alcove is included with an Annual All-Access or Fitness Membership.
Students are All-Access members. 
The space is accessible through the Gold Gym and designed for functional fitness and circuit workouts. 
Gold Fitness Alcove was funded by Active Living in association with Students' Union A Quality Money Project.
Please be advised this is a featured space with glass windows. If you prefer your workout to be more private, please visit our Fitness Centre or Upper Tracks as an alternative location.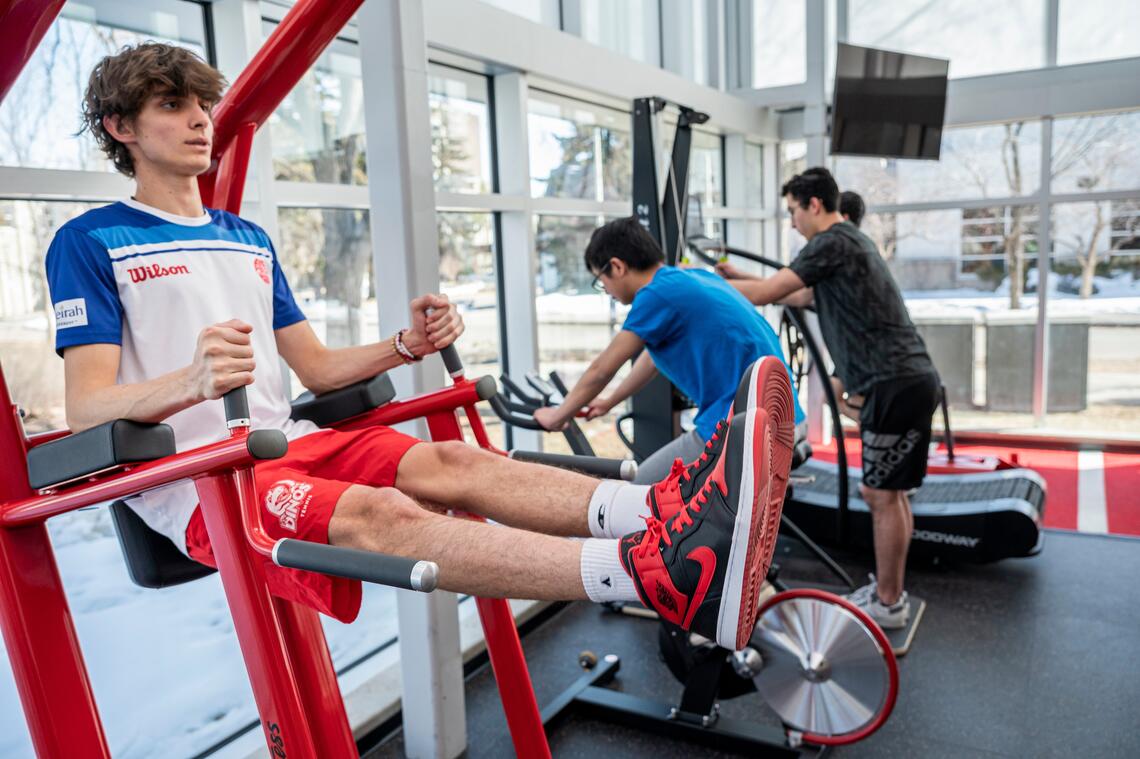 Try our full body workout in the Gold Fitness Alcove