Minds in Motion Remote and In-Person Workshops
School/Organization Workshops
Is your school or organization looking for curricular connecting STEM workshops for your students? Minds in Motion is offering free-of-cost STEM workshops both virtually and in-person for kindergarten to grade 12 classrooms.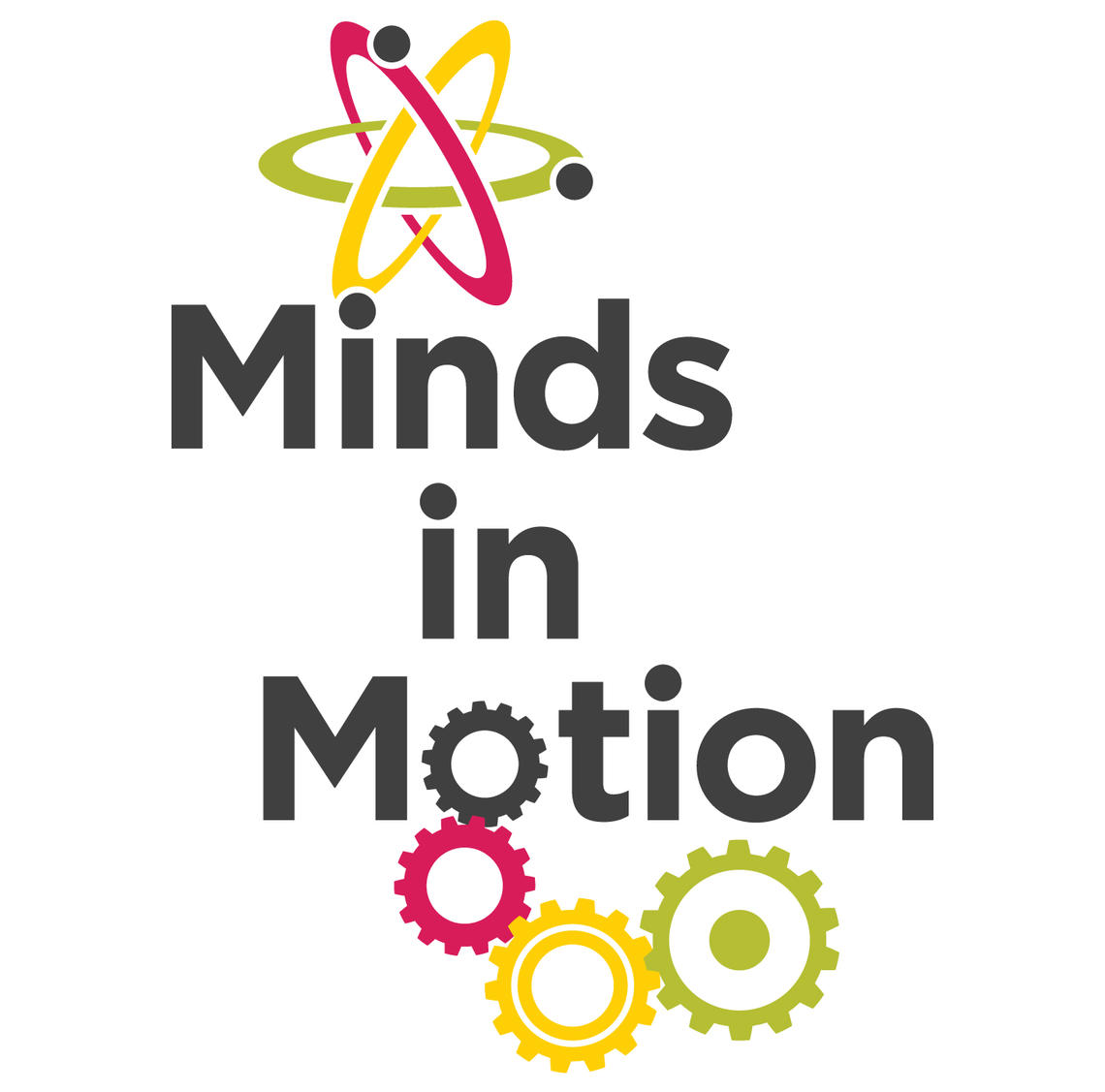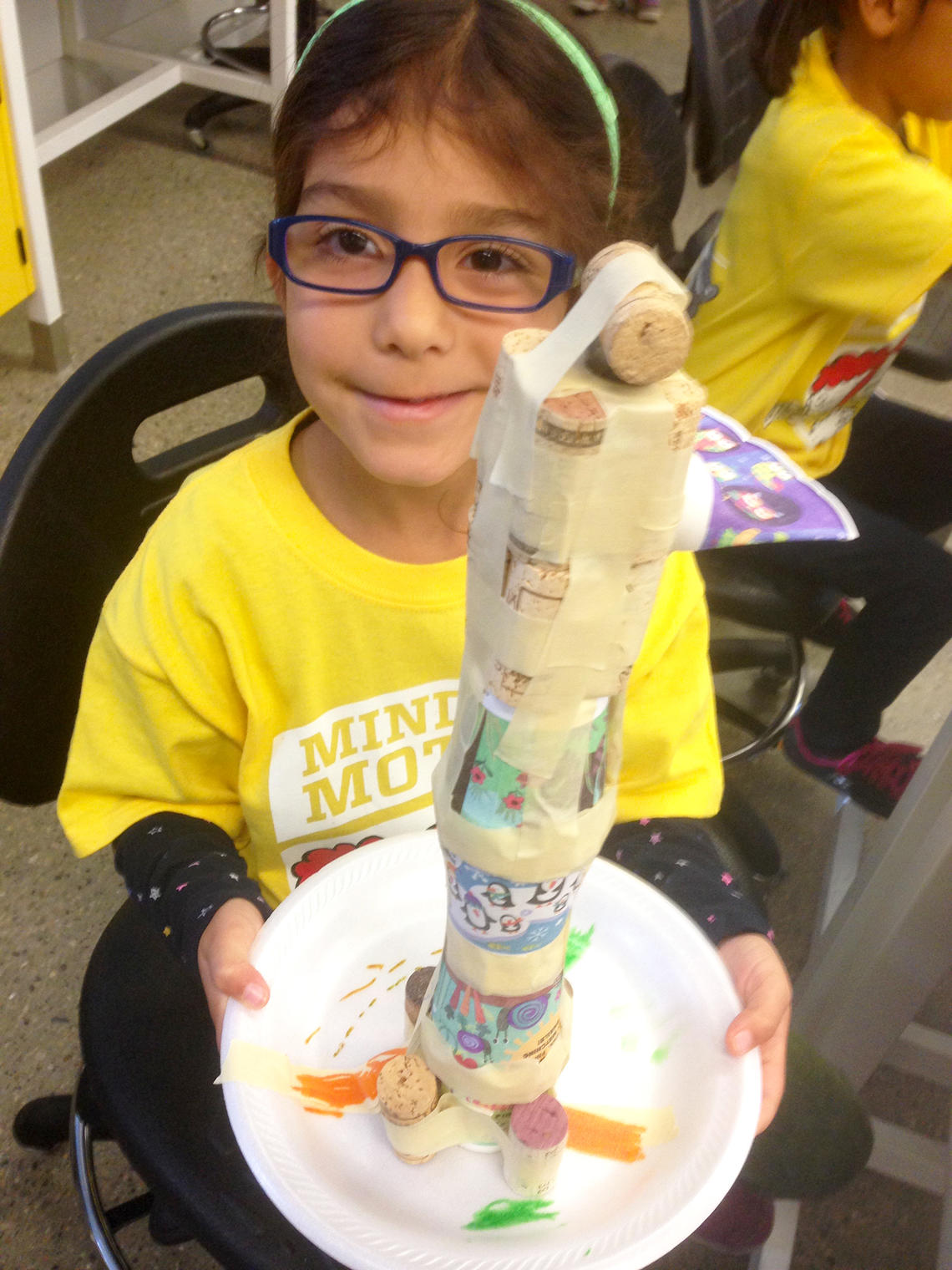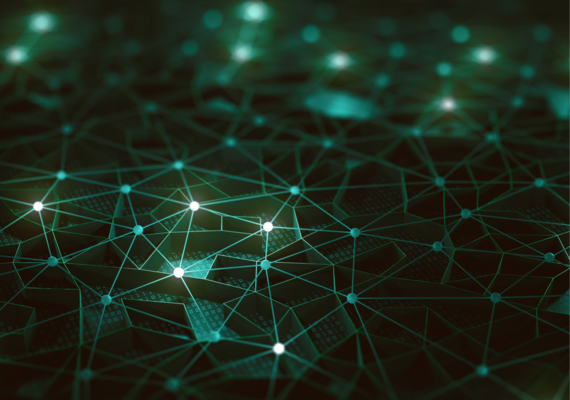 AI in Action
Virtual Only
Recommended for Grades 6 – 9

Is artificial intelligence going to take over the world? In this workshop students will learn how the field of artificial intelligence is growing everyday! Discover how computers are able to learn in similar ways humans do to sort through images and progressively identify new objects. Students will have the opportunity to learn how AI impacts a variety of different workforces such as, agriculture, retail, healthcare and entertainment. But is there a downside to artificial intelligence? Book our "AI in Action" workshop to find out!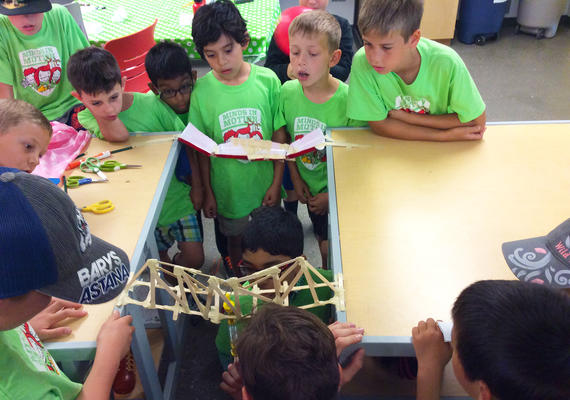 Building Blocks - Workshop
Virtual Only
Recommended for Grades 1 – 4
No hard hats or steel-toe boots required at this construction site! Your class will become civil engineers, as they learn about different shapes and their respective strengths. Examples from current and historical buildings will be demonstrated. Students will design their own tower or bridge using their knowledge of strengthening components such as trusses and bases. How strong will your students designs be?
Encryption - Workshop
Virtual Only
Recommended for Grades 2 – 5
Your students will begin to unravel the mystery of encryptions through current and historical examples. They will learn not only how computers protect vital information, but they'll create their own secret message that only people with the correct key can unlock!
Programming with Scratch - Workshop
Virtual Only
Recommended for Grades 3 – 6
Students will receive an introduction to coding in this workshop. Through a drag-and-drop interactive format, students will put their problem-solving and creativity skills to the test. Working through challenges, students will develop the skills needed to build their very own online games!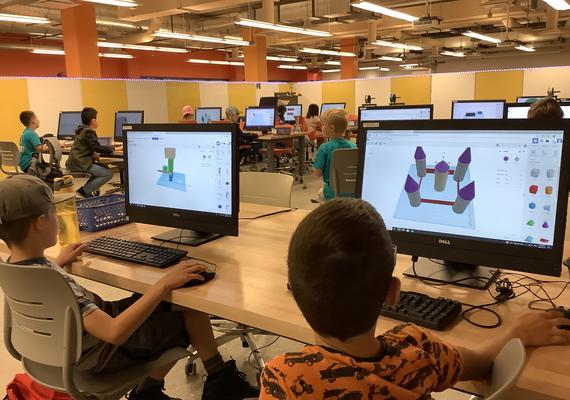 Foundation for 3D Printing
Virtual Only
Recommended for Grades 5 – 9 

Bring your imagination to life as you build 3D printable objects in this interactive workshop! Students will learn how designers, engineers and architects utilize computer assisted drafting to generate their 3D designs through the online platform TinkerCAD ®. 3D printing empowers and inspires solutions and designs to real world problems. This includes anything from large scale buildings to the inner workings of car parts to prosthetic arms and so much more. Join us and learn to design, build and create your very own 3D models in this workshop.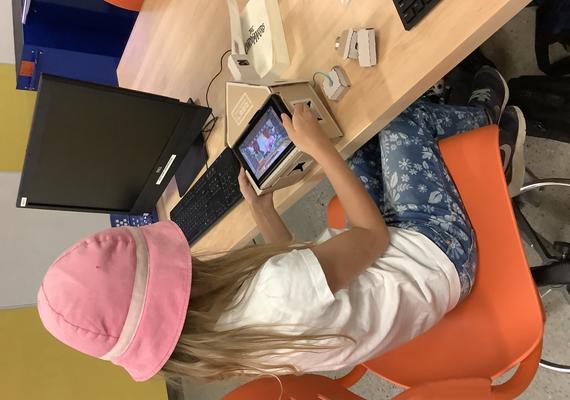 Coding Minds - Minecraft
Virtual Only
Recommended for Grades 5 – 9 

Are your students or children looking to optimize their performance in coding? If you are new to Minecraft, this three part online workshop will be perfect to get you into this wonderful open world. Kids will have the opportunity to become innovative coders and explore the foundations of digital literacy, coding and programming in an inclusive environment. They will learn to develop their understanding of logic, computational thinking and universal coding languages in Minecraft. We will focus on everything from modding the game to learning about redstone circuits and beyond. Join us this winter to dive deeper into the world of Minecraft!
Please note: Please note: your group is required to have a Minecraft Java Edition account(s) set-up and ready to go prior to your booked workshop. Upon booking, we will send a document on what is required and how to set this up if needed.
Minecraft® is a registered trademark and does not sponsor, authorize or endorse this program.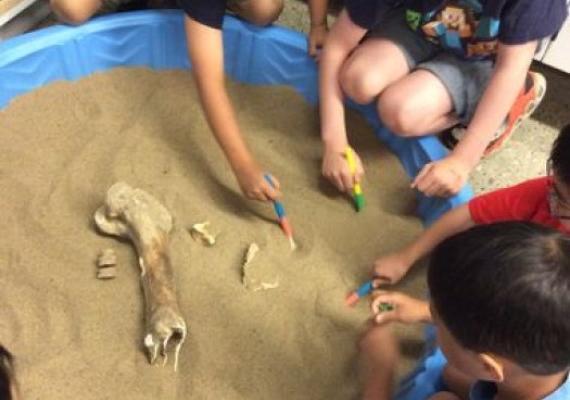 Digging for Dino's
Coming Soon – In-person Only
Recommended for Kindergarten
We invite you and your paleontologists in-training to travel back in time to learn more about the pre-historic creatures that roamed the Earth. Students will become captivated as they participate in this hands-on workshop that will expand their knowledge of dinosaurs and inspire them to use their imaginations. ROAR!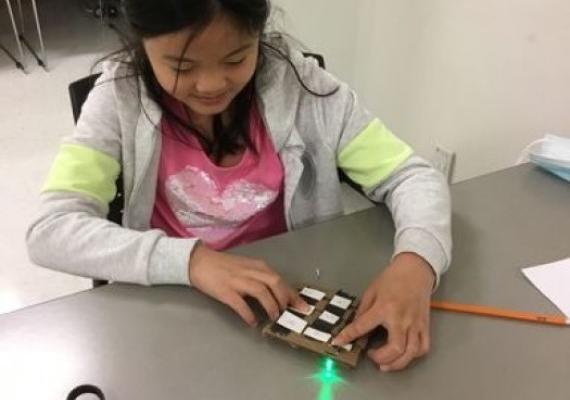 Electrifying Electricity
Coming Soon – In-person Only
Recommended for grades 3-6
What is electricity and how is it used? Students gain insight into the electrifying world of electricity. This problem-solving workshop will focus on simple circuits, its components and applications. Your classes' knowledge will be enhanced through an interactive building challenge. This high voltage workshop will leave the students amped-up for more!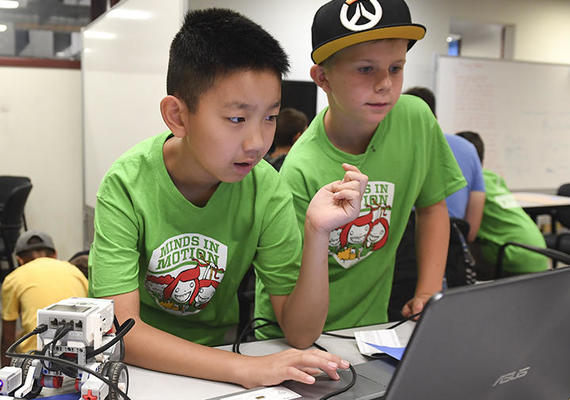 MiM Tech
Coming Soon – In-person Only
Recommended for grades 4-9
What more could you ask for than, electricity, computers, and robots? Students will learn about circuits and the application of robotics in society. In this three-hour workshop students will work in teams to design a robot using Lego Mindstorms.  Once complete, the students will then program the robots to perform various tasks.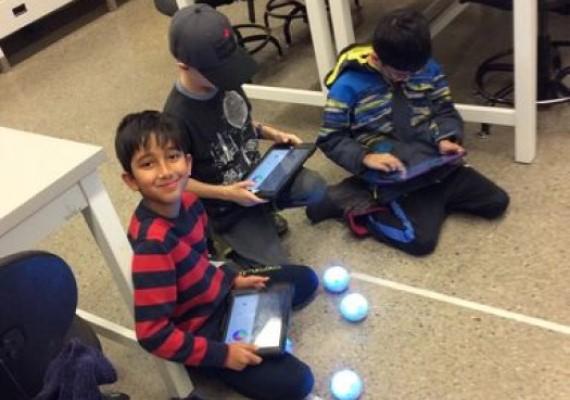 Programming with Sphero
Coming Soon – In-person Only
Recommended for Grades 3-6
Allow us to inspire your students' interests in robotics and programming with our friend SphereO! Programming has never been so fun and interactive with SphereO's drop and drag interface. Students will help their new robot friend maneuver through a self-created maze using their new found coding skills!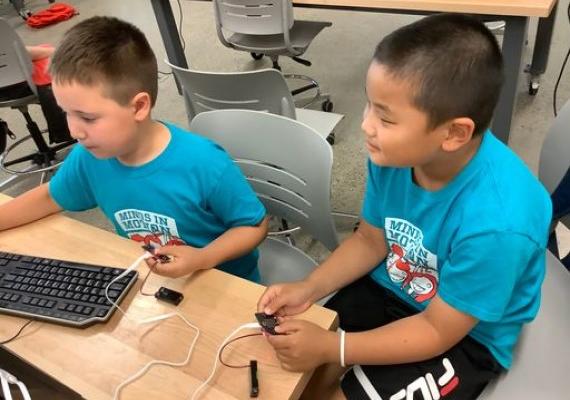 Coding with Micro:bit
Coming Soon – In-person Only
Recommended for Grades 6 – 9 

Description: Do you have an interest in coding and game design? Join us for an intro in drag and drop block coding to create your own game using Micro:bits! Micro:bits are a pocket sized computer that offer users the opportunity to see how software and hardware come together to create some of your favorite games! As you dive into the basics of coding you will see you are able to re-create timeless games such as rock, paper, scissors and flappy bird.