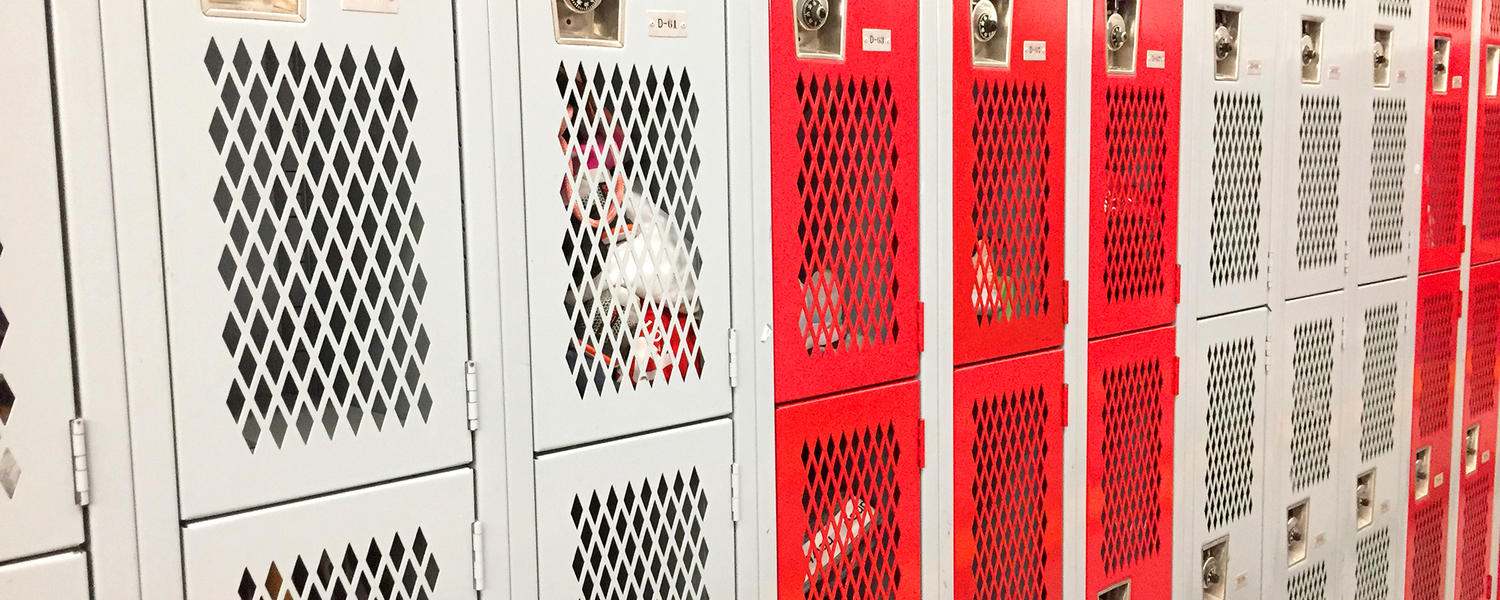 Locker Rentals
Members can rent a locker in the the Active Living changerooms. 
Have an active membership
You must have an active membership with Active Living to rent a locker.
Students currently registered in classes are automatically Active Living members.
Sign into your Active Living account
Once signed in, click on "locker rental" and complete the required information. 
Note: If you do not have a username and password, 'Create an account'. It takes approximately 24 hours for your new account to connect to your membership ID, allowing you to login and purchase your locker rental.
Fill out the form
Locker selection is based on row and locker type. Your locker number will be assigned to you by the system. You cannot choose a specific locker number. See maps below for locker locations. 
Availability is based on a first come first serve basis.
Confirm locker booking
Confirm your locker booking and complete purchase. 
If you have any questions or issues please contact Client Services at 403.220.5029 or email active@ucalgary.ca.
Deposit: $25
Half Locker monthly rate: $14
Tall Locker (full size) monthly rate: $16 
(limited availability)
Students rent lockers by the semester. Public, alumni, faculty and staff members rent for the length of the membership.
When the locker is no longer needed, please clean out the locker and bring back the lock to Client Services (KNA 104) for a refund of the deposit and any remaining months left on the rental.
Lockers must be renewed on or before the last day of the rental period or the deposit will be forfeited.
Lockers are cleaned out after their expiry date and any remaining items are donated.
Client Services is not responsible for any lost or stolen items.
Towel Service is included with locker rentals.