Climbing and Bouldering Programs
at the UCalgary Outdoor Centre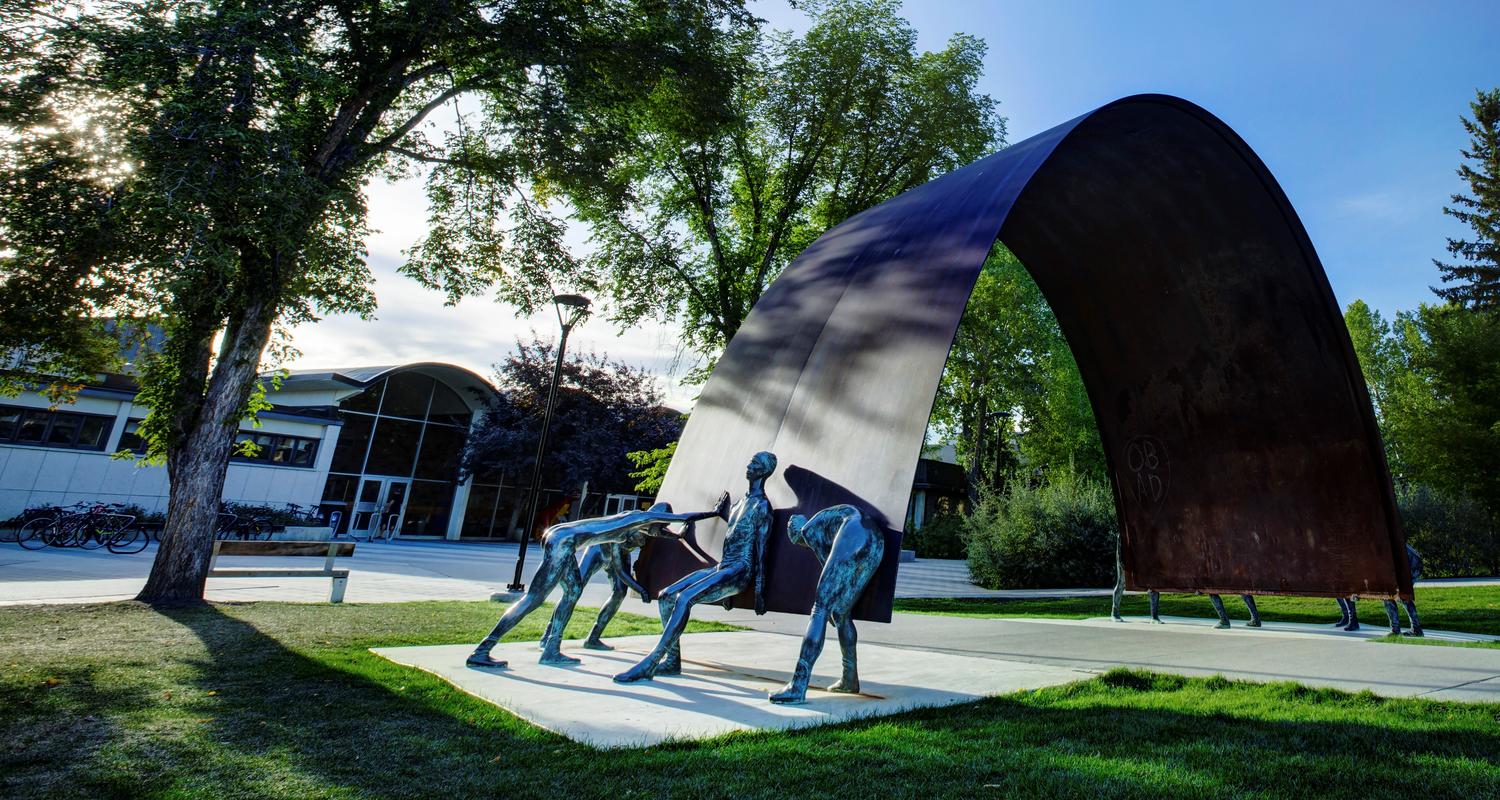 Tips for visiting Active Living
Masks must be worn in common areas of UCalgary. Read the mask policy here.   Change rooms and locker rooms are not available. Exceptions are made for Aquatic Centre programs that may access the change rooms (showers are closed). Drop-in opportunities are not available.  Bring your own water bottle – while you can fill your bottle, water fountains are not available. When you register for a program, we will supply you with new safety guidelines. Please review them carefully prior to your visit. 
Learn to climb at UCalgary
Designed specifically for teaching rock climbing and mountaineering skills, the Outdoor Centre climbing wall features concrete panels combined with real rock and artificial holds, vertical and horizontal cracks, finger holds, friction bulges and overhangs. It's the perfect place to learn how to climb or practice rappelling, building anchors, lead climbing and crevasse rescue.
In a separate area, the bouldering wall is 3.5 metres high, has a fully padded floor, and features a variety of climbing surfaces and holds for a broad range of ability levels to learn. 
Climbing programs are operated by the University of Calgary Outdoor Centre and can be found on their website.