UCalgary Run Training Program
You can run a marathon this year
Join Calgary's first and longest-running destination training program. Each year we choose an exciting destination, announced in the winter, with options to train for a half or full marathon.
We are a highly informative and social program that combines research-based information, guidance and support with the help of internationally respected local experts from the Faculty of Kinesiology.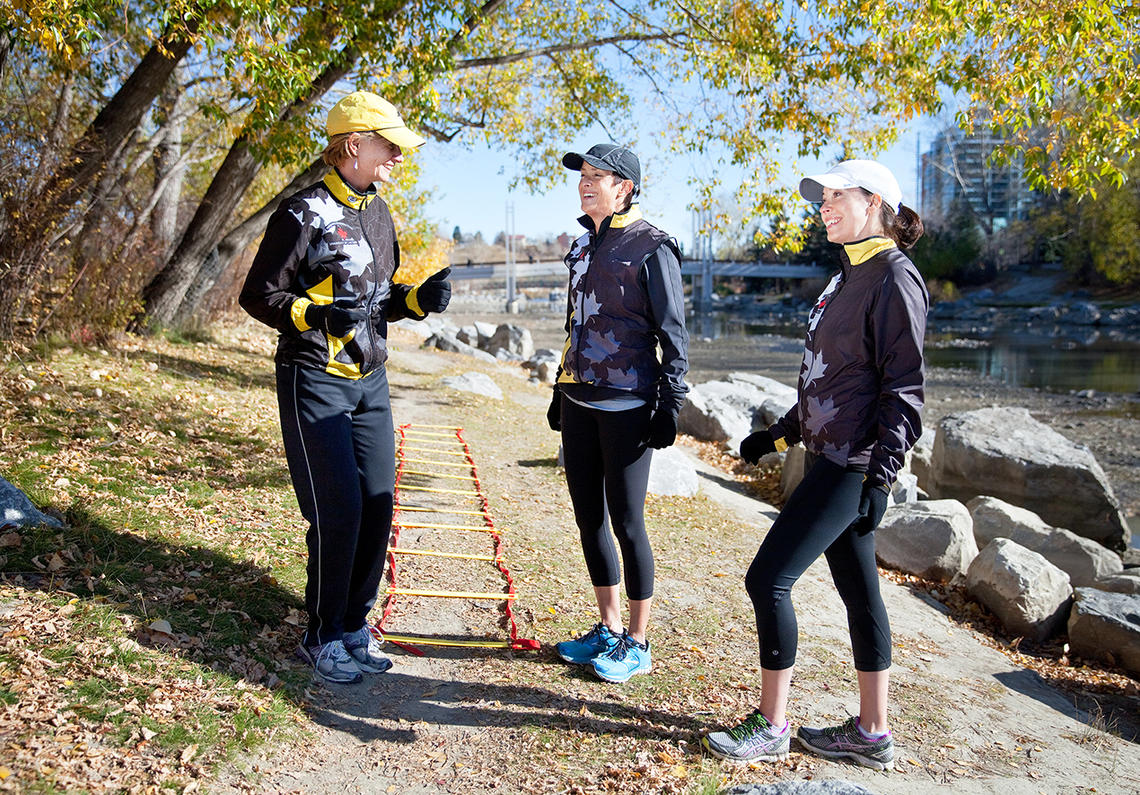 Included in your registration:
Leadership
8-month training program

Full- and/or half-marathon training schedule

Movement preparation training

Option to add on to the basic membership (see below)
Education
Access to our private website for interactive web-based learning and team communication
Lectures from some of the leading experts in the areas of physiology, nutrition, injury prevention, motivation, and psychology
Social
Year-long membership to the team and group runs
Organized social events
Belong to a group of fun, supportive marathon runners who will help keep you accountable and motivated
Swag
UCalgary team running singlet

Discounts at local running stores and sport performance labs

Participation in Faculty of Kinesiology research projects 

4 complimentary passes to Active Living facilities at the University of Calgary
Wednesday Coaching
Coached Wednesday night workouts in the final 12 weeks of your program, leading up to designated races
Edworthy park
$180
Modified Programs
Significantly modified programs aligning with main program — individualized for specific race goals and may include strengthening program 
Provided by Coach Colleen
Approximately $130/month plus GST
Thursday Strength
Group strengthening class 
Led by Jennifer De Cocq
Group Yoga
Yoga targeted for runners
Off-campus location
Nutrition Package
Expert nutrition coaching tailored to your needs 
Special UCalgary run program member rate: $125 plus GST
Provided by Coach Colleen
Bring A Friend
Many lectures and pop-up social events will have the option to bring a friend for only $25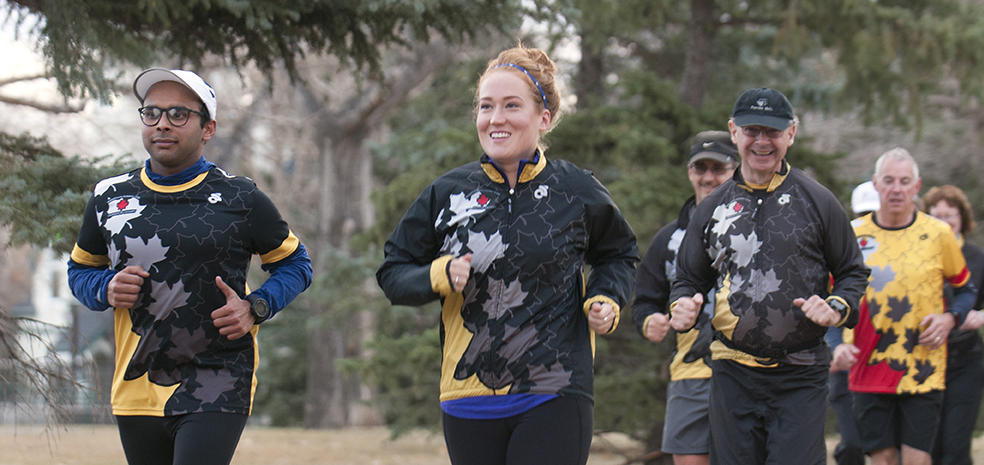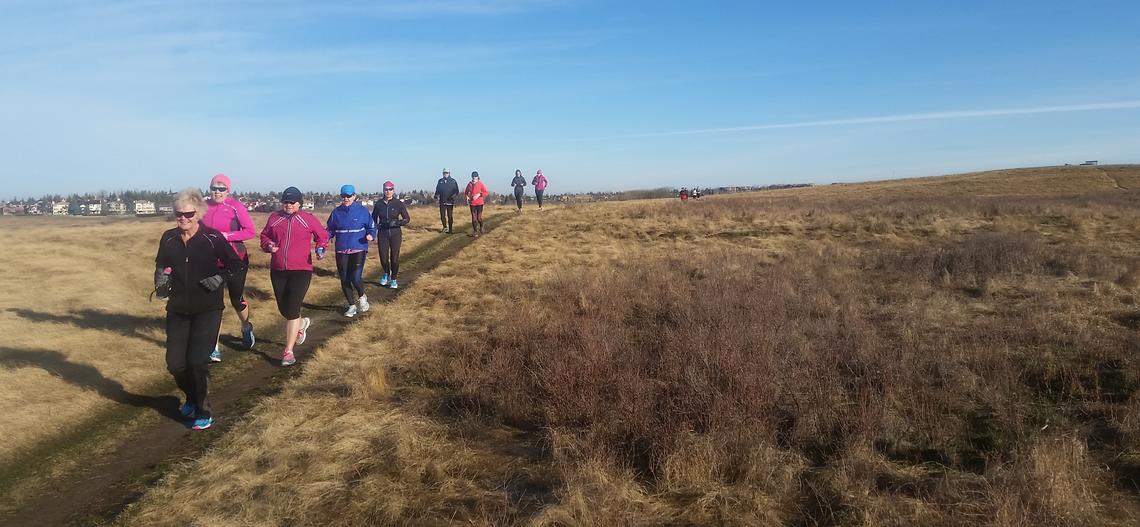 Participants of this program will have the opportunity to meet and train with a group two times per week. Coached runs will take place on Mondays at 6:30 pm and Saturdays at 8:00 am. Locations will be a variety of spots all around Calgary.
This program is open to new runners, as well as those with plenty of experience. Please note: Participants must be able to run 30 minutes, 3 times per week before joining the program. If you're not there yet, we can provide a "couch to 5K" program to help you.
Program typically begins mid-March, but may change depending on which goal race is chosen. 
Previous destination races for the club have included Honolulu, Hawaii; and Dublin, Ireland.
Cost for the main program: 
New participant: $350 + GST 
Alumni of the program: $250 + GST
Link to register at the bottom of the page
Email marathon@ucalgary.ca for more information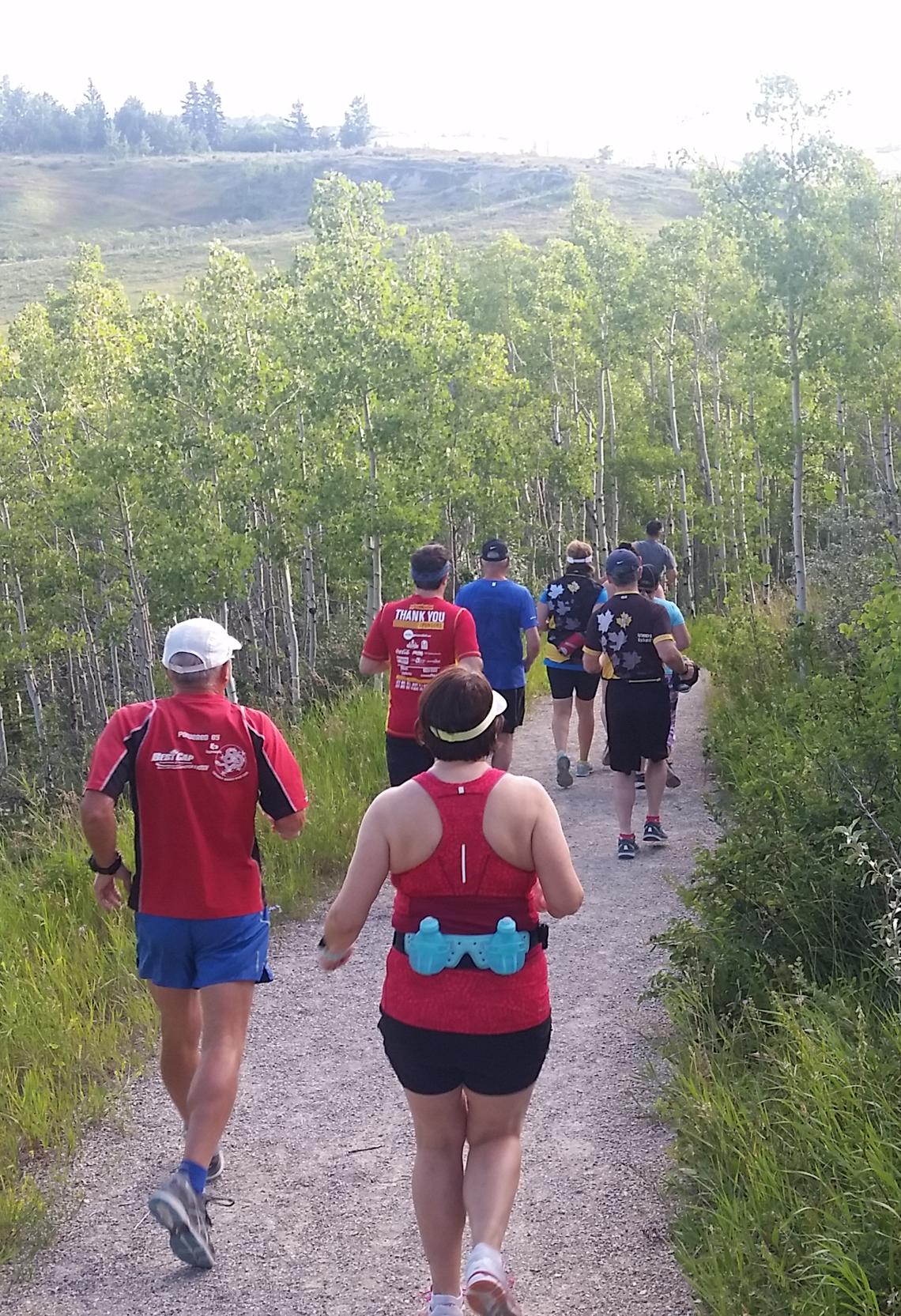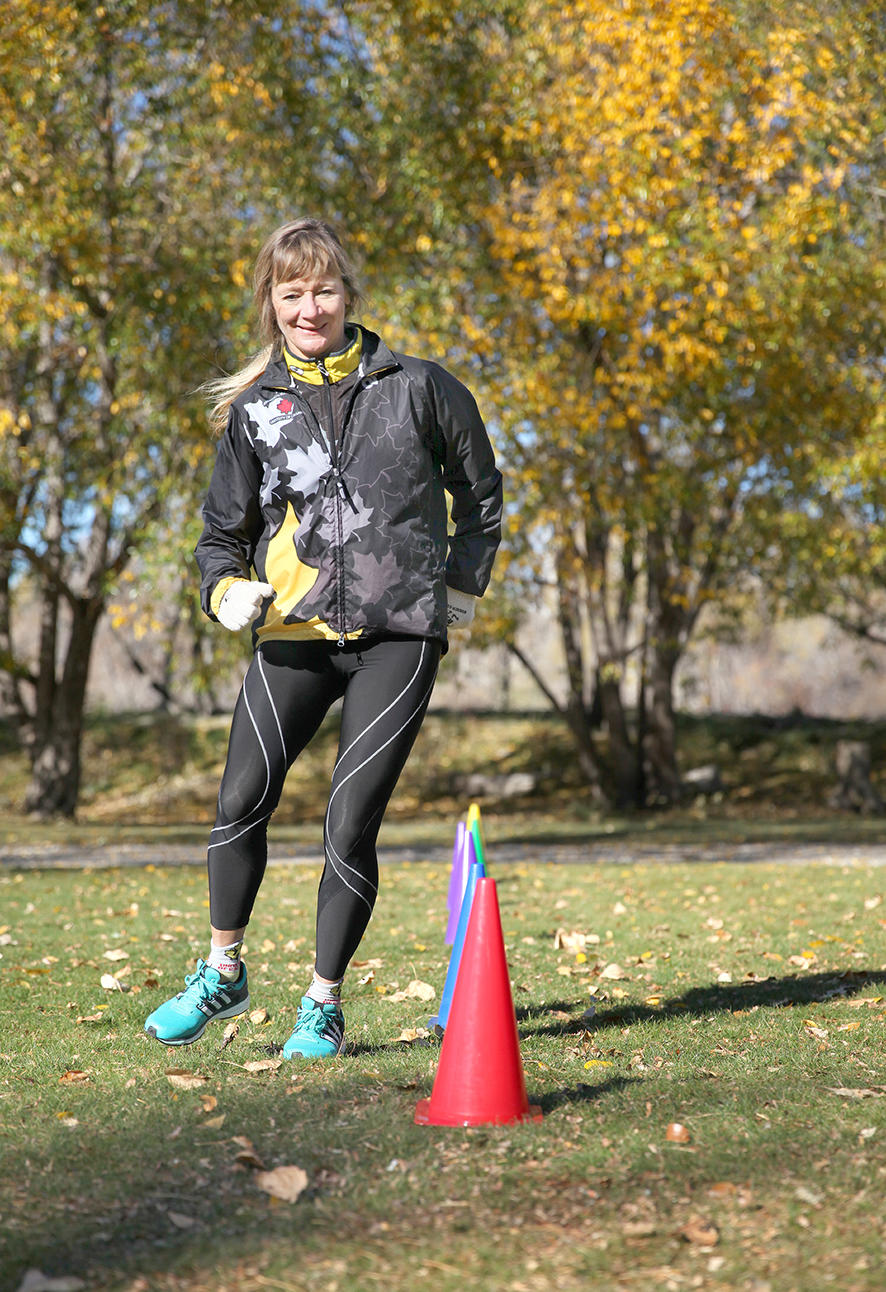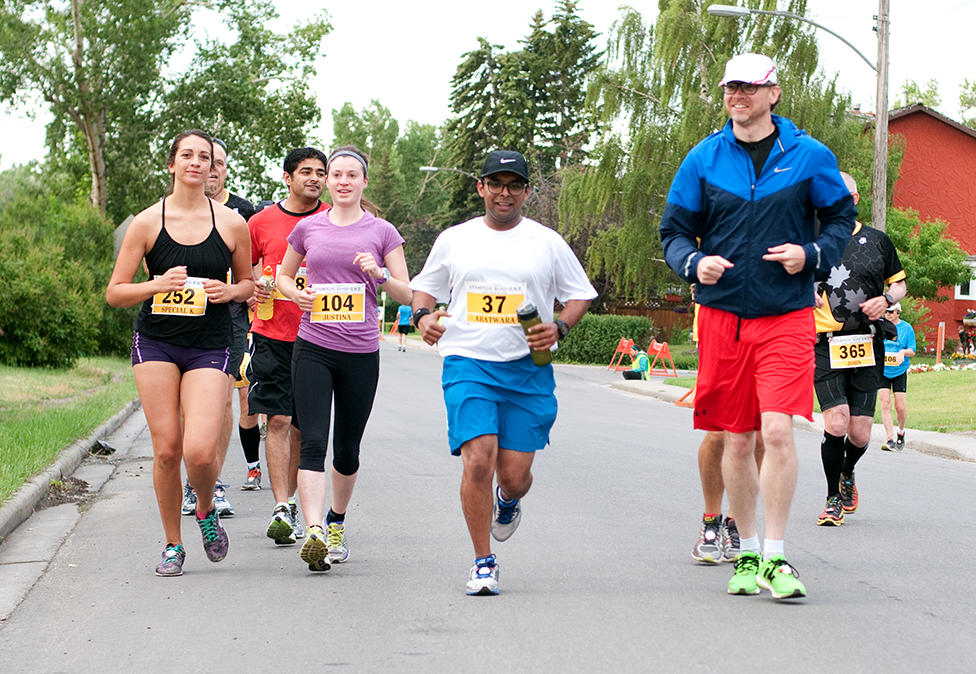 Run and Marathon Training
UCalgary Run Training Program
The marathon training program is an eight-month program starting in March that combines leading-edge information, guidance and support with the help of internationally respected experts.
Join Calgary's first and longest running destination marathon training program on Monday evenings and Saturday mornings as you embark on the marathon journey.
New participant: $350 + GST
Alumni of the program: $250 + GST
Email marathon@ucalgary.ca for more information