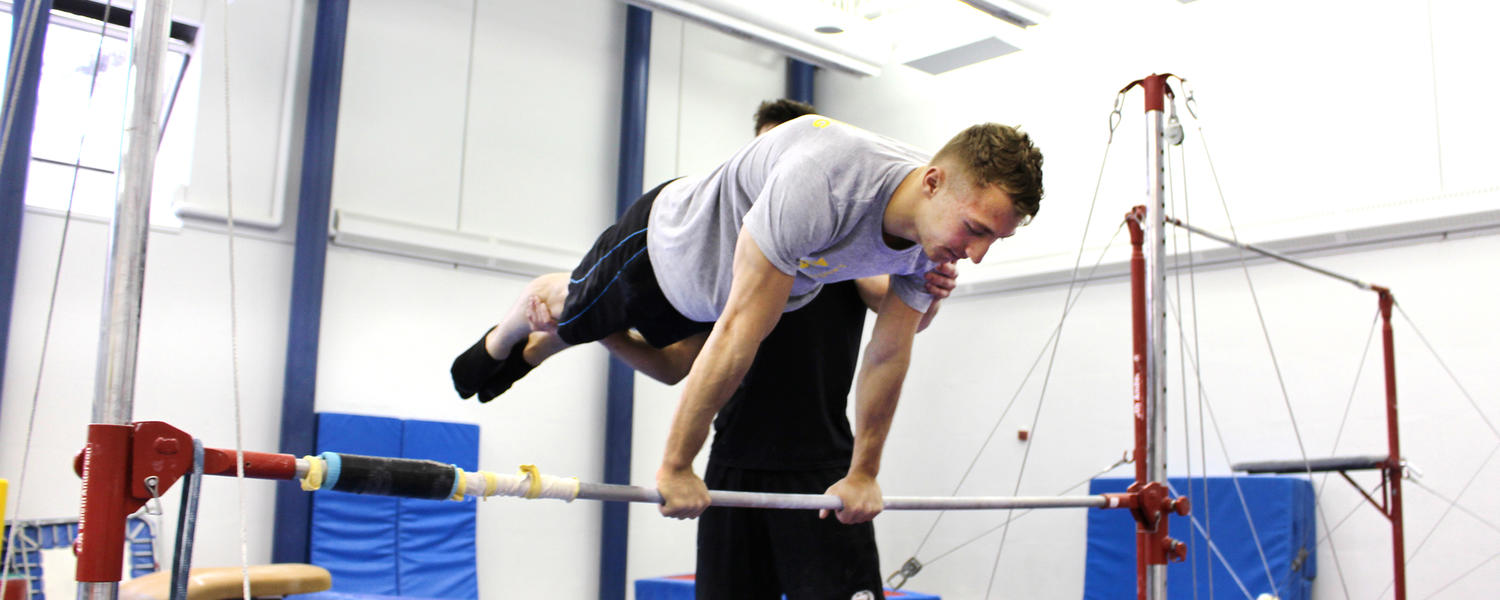 Adult Gymnastics Programs
You don't have to be a former gymnast to join a class at the University of Calgary. We invite those age 17+ who are new to gymnastics and with prior experienced, to find a program that suits their needs. 
The University of Calgary Gymnastics Centre Main Campus location can be found in the basement of the Kinesiology B complex.
Interested in Programs for children?
Please see our children's programming designed for ages 2+.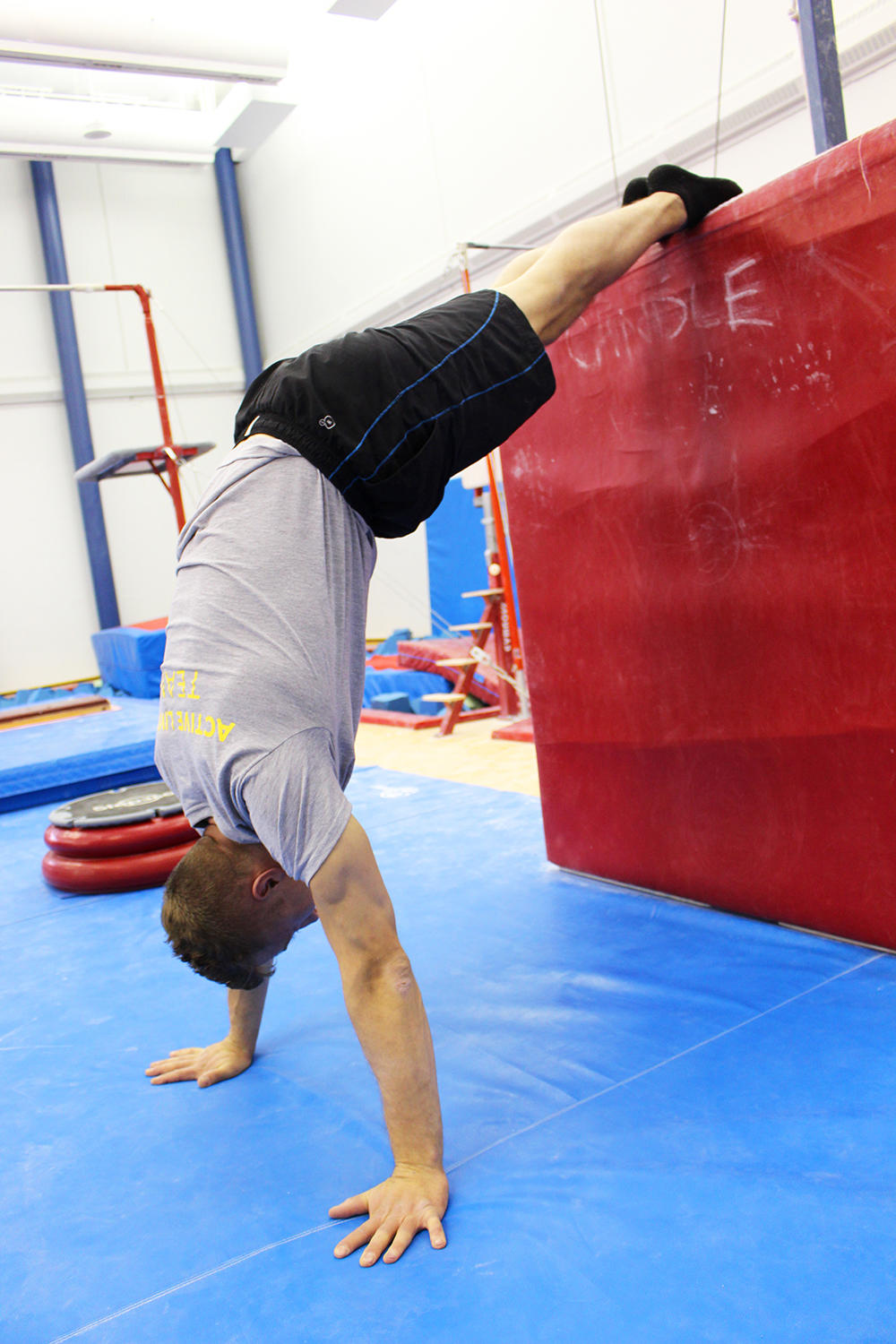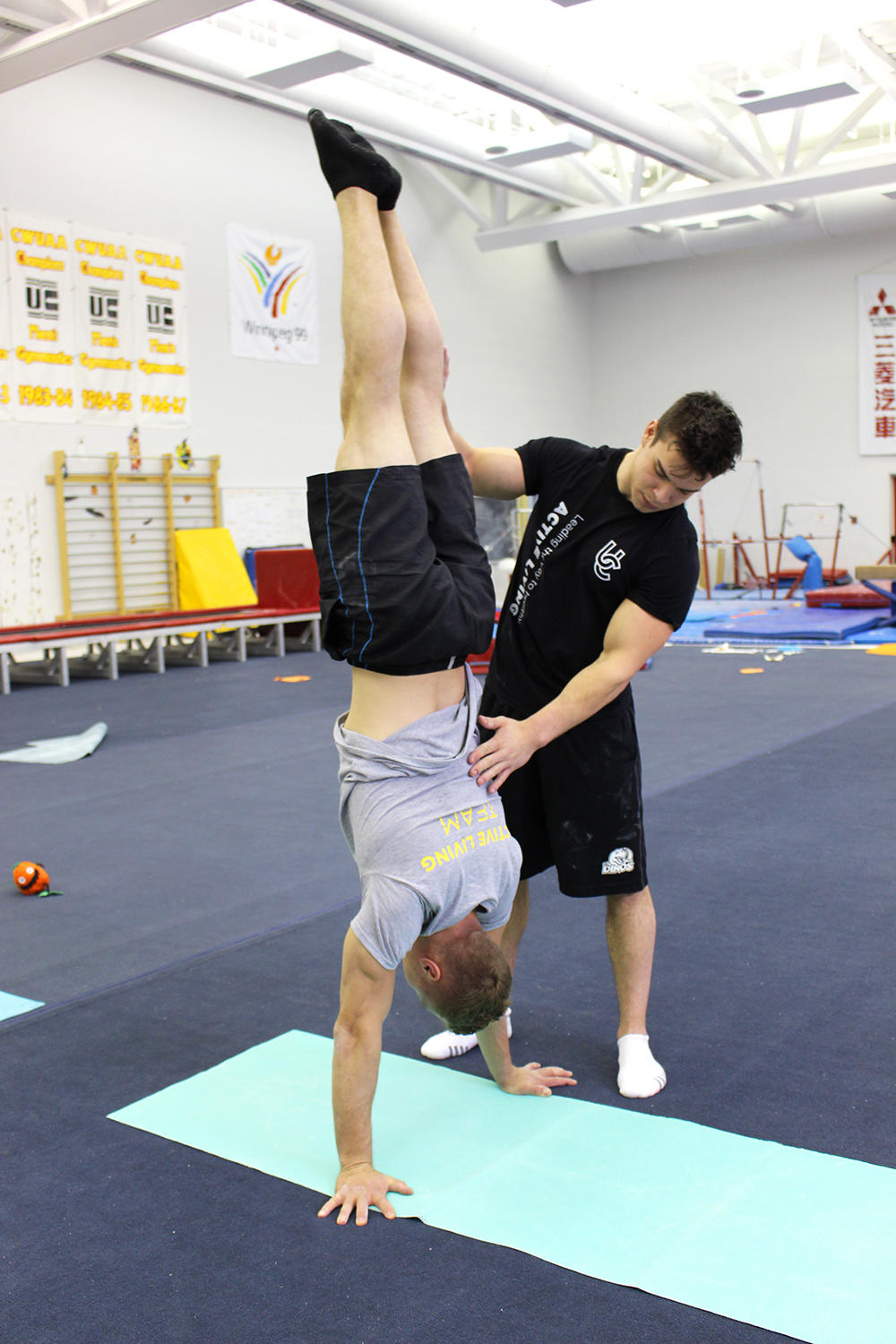 Adult Gymnastics Programs
Recreational Gymnastics
This structured program divides participants based on ability into Beginner and Experienced classes. By following a rotational schedule, each participant will train on all the apparatus within the Gymnastics Centre. Participants will collaborate with their coach to help reach their individuals goals.
The skills presented during these sessions will be based on the Dominant Movement Patterns of gymnastics including - landings, rotations, springs, statics, and swings.
Unsupported inversions will be based on individual coach assessment.
Gymnastic FIT
Gymnasts have amazing overall fitness. Come and train in the Gymnastics Centre using the same kinds of exercises we use to condition our athletes. Exercises will utilize the various apparatus in the gym to build strength, stamina, flexibility, balance and co-ordination utilizing body weight exercises. Some light resistance may be achieved with resistance and therapy bands and sliders. This 45 minute structured class will utilize a variety of training techniques such as circuits and intervals ensure a workout that will be dynamic, engaging and challenging to any fitness level.