Adult Gymnastics Programs
You don't have to be a former pro gymnast to join a class at the University of Calgary. We encourage those new to the sport to take a chance and come see what we're all about. 
Our recreational adult classes are suitable for beginners as well as experienced gymnasts. 
The UCalgary Gymnastics Centre is located in the basement of the Kinesiology B building, on main campus.
We also offer kids classes 
Check out our children's programming, starting as young as 4 months.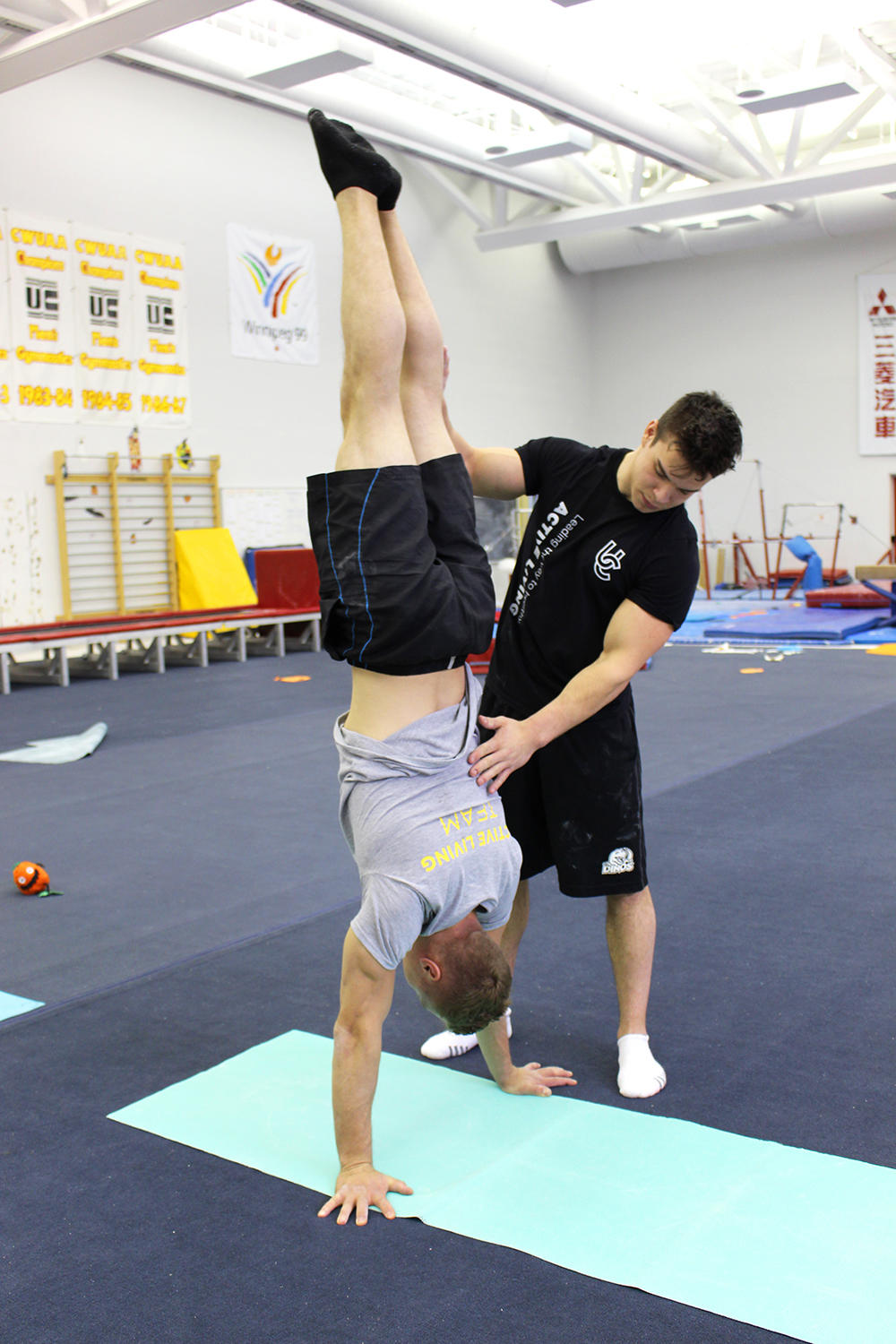 Adult Gymnastics Programs
Recreational Gymnastics - Adults
*We are currently not offering adult programs at this time, please check back for updates.
Whether you have done gymnastics in the past, or would like to try something new, our adult programs are for you. We divide classes based on ability, including both beginner and experienced levels. These classes use all of the apparatus within the Gymnastics Centre by following a rotation schedule to ensure each participant has the opportunity to improve their strength, flexibility, mobility and agility across a multitude of areas.
The skills presented during these sessions will be based on the dominant movement patterns of gymnastics: landings, springs, statics and roations.
Adult Drop-in Gymnastics
*We are currently not offering adult programs at this time, please check back for updates.
Drop in to the Gymnastics Centre and work on improving your gymnastics skills. Sign-up in person at Active Living Client Services (KNA 104) the day of, fill out your waiver and receive a stamp for entry. Waivers are mandatory to participate, no exceptions.
Maximum 40 participants. No outside equipment is allowed within the Gymnastics Centre.
Tues/Thurs (some exceptions)
8:00 pm - 9:30 pm
Drop-in cost
UCalgary students and Active Living membership holders: $5
General public: $10
*Schedule may change without notice due to unforeseen circumstances.