You've never seen a lifeguarding competition like this before
Being a champion lifeguard is about more than looking cool in flip-flops. 
The University of Calgary Lifeguard Games presents a unique opportunity to test your lifeguard training and skills in a competitive environment. Teams will tackle a series of fitness challenges, in-pool scenarios, lifeguard skills and knowledge, first aid situations, and fun lifeguard games.
While there are prizes for the tops team, the real winners are the teams who have a ton of fun in this wacky competition.
What you'll need to compete:
Your team
Teams consist of 4 certified lifeguards. Cost is $25 per lifeguard.
No team? Sign up as an individual and we'll find you a team.
Your attitude
This is a fun-first competition with a focus on giving lifeguards a chance to practice their practical skills in an exciting and supportive environment.
Your determination
This competition tests everything from physical fitness and rescue skills, to communication and ability to clean a messy pool deck. You won't be good at everything, but you'll probably be good at something!
Your support
We all cheer each other on and encourage others to succeed. While there will be a winner at the end of the competition, we reward teams who make the day fun for everyone.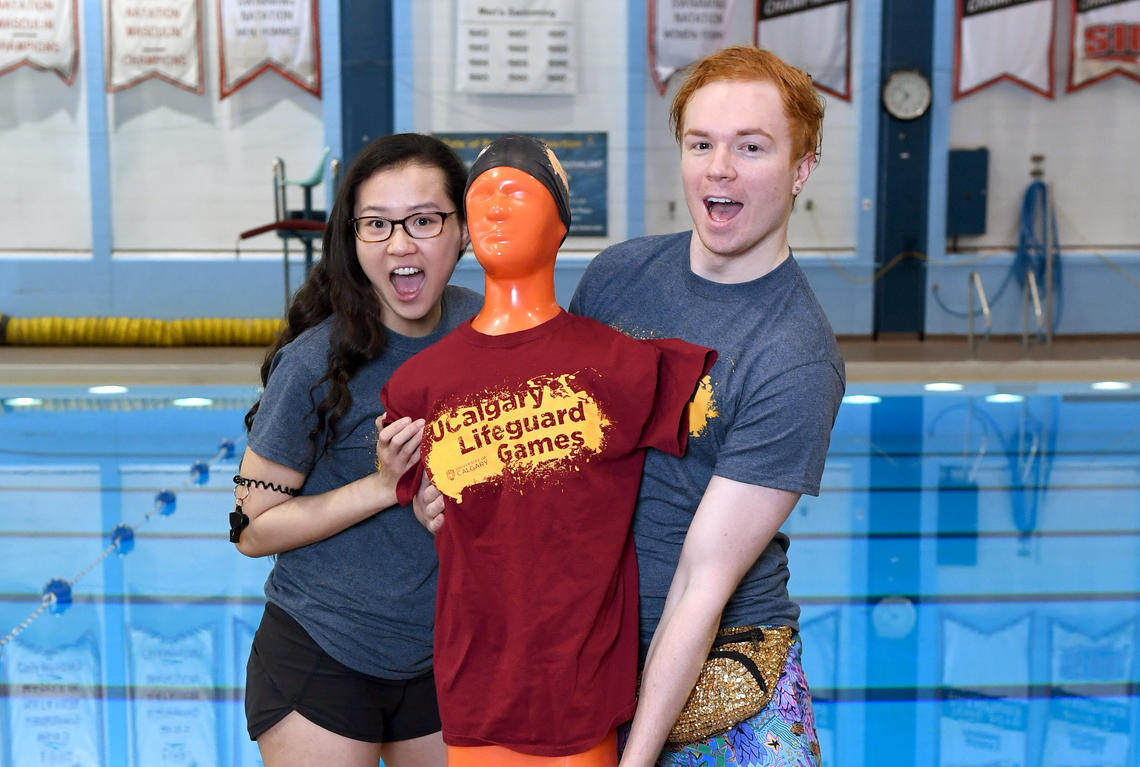 We're looking for a whole bunch of volunteers to help us pull off this amazing event:
Swimmers of all ages and abilities
Judges for lifeguarding, first aid
Dryland games supervisors
Lots of people so we can fill the pool with bystanders for rescue scenarios
No experience required!
To volunteer, email swim@ucalgary.ca or register online.
Thank you to our sponsors
Interested in becoming a sponsor? We appreciate donations big and small! 
Big event sponsors/cash donations
Prize donations or sponsorship
Lifeguard equipment donations/rentals
Catering and snacks
Small prizes such as gift cards or other givaways
To become a sponsor, email swim@ucalgary.ca or register online.